"An historical and archeological thriller at its finest!"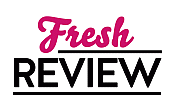 Reviewed by Viki Ferrell
Posted August 7, 2017

Romance Military | Inspirational Romance
Cole "Tox" Russell is shot in the shoulder while walking on the beach with his girlfriend, Haven Cortez. His Wraith black ops team surrounds him and immediately goes into action, trying to find the sniper. But no clues have been left. Cole is called into a government meeting with an alphabet soup of agencies represented. When told of several killings of top ten terrorists that have recently occurred, Cole is sure he knows who shot him. Alec King didn't try to kill Cole, he just tapped him on the shoulder, trying to get his attention. Cole receives a phone call from Alec wanting him to join him in righting the wrongs that these terrorists are committing all over the world. Cole can't believe that Alec has gone rogue. Cole and his Wraith team are commissioned find Alec and eliminate him. But Cole isn't sure he can do that. He believes he can save his soldier-friend. Can he find him before innocent people are killed too?
Ronie Kendig brings us another sensational military-type thriller with her second book in her Tox Files series. But CROWN OF SOULS is so much more: an historical and archeological adventure, as well as an inspirational and romantic one. Cole and Haven are strong, resilient characters, surrounded by an assorted mix of supporting characters who add a little lighter flavor to the harsh reality of their mission. They go through a lot of self- examination about their personal lives and their relationship. Ms. Kendig brings back secondary characters from her previous book in this series and gives them important roles in helping to capture Alec King. Connecting the clues of this puzzle together takes them on a whirlwind journey to Egypt, Israel and deep into an underground tunnel in Iraq. This is a story about justice and revenge, right and wrong, light and dark. The plot is very complex, with lots of twists and turns that move it to a dynamic climax. CROWN OF SOULS can be read as a stand-alone, but why miss such great series?
SUMMARY
Six months after stopping a deadly plague, Cole "Tox" Russell and his team are enjoying a little rest. That peace is short-lived when a sniper shot hits Tox. The enemy is discovered to be one of their own, a rogue Special Forces team operator.
Alec King is perhaps the only person as skilled as Tox, and he's out for justice. Furious with orders that got his men killed, he intends to make those responsible pay. And he insists Tox join him, believing they are the same breed of soldier.
Afraid his old friend is right, Tox battles a growing darkness within himself as he and his team engage in another deadly encounter with antiquity. It appears Alec is cheating--he's using a mysterious artifact, a crown that history has linked to some of the worst slaughters in humanity. Racing to stop Alec before his vengeance is unleashed, Tox must fight the monster without becoming one.
---
What do you think about this review?
Comments
No comments posted.

Registered users may leave comments.
Log in or register now!