"Welcome to Marazur. She's shy but essential"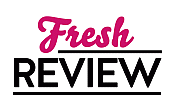 Reviewed by Sandra Wurman
Posted August 7, 2017

At first glance you might think this may be a rather silly -- just for fun story -- but those that know Donna Alward will realize you should never judge a book by its title. I got THE PLAYBOY PRINCE AND THE NANNY because it's by Donna Alward. I loved it because the characters were simply wonderful -- real -- funny -- sassy -- awesome. THE PLAYBOY PRINCE AND THE NANNY is the first book in Donna Alward's royal duology.
There is always a black sheep in a family -- the person who doesn't conform to the norm -- kind of dances to their own drummer. Well in THE PLAYBOY PRINCE AND THE NANNY that would be Prince Diego. Since he is not the heir to the throne he has enjoyed the freedom to live quite a lot out of the castle -- but not out of the eyes of the paparazzi. And the tabloids have not been kind to Diego or his playboy reputation.
Rosalie Walters was feeling like a fish out of water -- sure her previous nanny jobs were for many wealthy client but this was her first foray in the realm of royalty. The new assignment was to watch over two young children whose mother and nanny died in a tragic car crash. Rosalie knew that Max who is four and Emilia who is six were going to require special care to move on after this life altering event. Love, hugs, patience and rules and Rosalie had plenty to spare.
It kind of messes with Diego's mind that this lovely proper almost shy woman insists on calling him Sir. Rosalie can't think of any way to address Diego without his royal title. But mostly she realizes that her biggest fear was unfounded. Diego has no recollection of ever meeting her although he comments that she look familiar. Rosalie's reply will have to do for now -- she just has one of those faces.
Rosalie's job is important and first step was to familiarize herself with her surroundings, the royal family and staff. The relationship between staff and royal family is dictated by the family. Rosalie was impressed with the concern Prince Raoul -- heir to the crown and father of Max and Emilia. He seemed to want an active role but actions speak louder than words and Rosalie would come to realize that Prince Raoul was still reeling from the death of his beloved wife.
Diego's job was to hire a new nanny and help with whatever could bring a measure of solace to his brother. One of his other self-appointed tasks was to deflect attention away from this grieving family. This was not going to help him cast aside that burdensome reputation as a playboy -- one he disliked. The fact that Rosalie seemed well versed on his reputation set up a course of action to show her the real Diego but at what cost to the two of them. Rosalie knew her place but it seemed as though Diego was determined to blur the lines. Her reputation trumped personal -- it had to. After all she needed good references to carry on to her next job. That was the life of a nanny. Rosalie brought out the human side of Diego. He liked spending time with this woman who treated him like more than just a title.
The entire household of the Princes of Marazur was going to flourish under the wonderful care of Nanny Rosalie. She definitely captures their hearts.
THE PLAYBOY PRINCE AND THE NANNY is a very entertaining introduction to little kingdom of Marazur. Donna Alward graces us with some lovely characters who we get to know very well through her use of dialog. I'm guessing next at bat will be Prince Raoul's story. Can't wait.
SUMMARY
Prince Diego Navarro is the "spare" to his brother's "heir". While Raoul performs his crown prince duties with the appropriate sense of nobility and poise, Diego's garnered a bit of a reputation as a playboy - despite the good he does behind the scenes with his favorite charities.
But when tragedy strikes and his sister-in-law is killed in a car accident, Diego knows it's time for the playboy to step up. If not for his brother, then for his niece and nephew, who now find themselves without a mother.
Which is where Rose Walters comes in.
Rose isn't intimidated by money or glitz. The veteran nanny has worked for the rich and minimally famous, but a manor house is no comparison to a castle… or the handsome princes who live there. However, the worst thing she could possibly do is fall for the gorgeous playboy with a surprising heart of gold. He's a prince; she's the help. He lives in the tabloids; she loves her privacy. But when her two darling charges start to play matchmaker, Diego and Rose don't stand a chance.
The Playboy Prince and the Nanny is the first book in Donna Alward's royal duology.
---
What do you think about this review?
Comments
No comments posted.

Registered users may leave comments.
Log in or register now!