"Full of characters both terrifying and tremendous, and a romance that is both epic and electrifying!"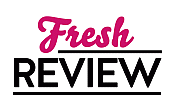 Reviewed by Miranda Owen
Posted August 4, 2017

Romance Erotica Sensual | Romance Paranormal
THE LOST VAMPIRE is book 5 in Kate Baxter's Last True Vampire series. Instead of the familiar setting of sunny LA, this story takes place in Seattle. Vampire Saeed Almasi is consumed with the visions he's having of who he believes is his fated mate. In order to win his mate, Saeed has to play a game of cat and mouse with a mage who acts like a wannabe gangster. Kate Baxter balances the urgency and action with the character-driven storytelling.
Cerys Bain is an enaid dwyn who can see souls. After being betrayed by her sister, she is the slave and soulless assassin for a mage. Her gift has been perverted and she is now commanded to steal the souls of others. When Saeed finally meets up with Cerys, he is heartbroken at her sense of hopelessness. From Cerys' point of view, there is a cruelty about the hope that Saeed offers her and a distrust of his talk about being tethered to him. She wonders if being tethered to Saeed would just be exchanging one enslavement for another. I like the way Saeed can empathize with Cerys, and how his actions are based on what is best for her and them rather than just what's best for him. The sexual encounters between Cerys and Saeed are extremely erotic, and also signify freedom and hope for Cerys.
This book is chock full of fascinating secondary characters to obsess over. Series wild cards Ian Gregor and Christian Whelan back to befuddle readers with their mercenary ways and varying levels of naughtiness. Ian is the more traditional bad guy, but Kate Baxter gives him a few interesting layers to his normally cold-blooded personality. Christian's relationship with Siobhan heats up a bit in this installment. A bean sidhe named Breanne and her consort Fallon get caught in the crosshairs as Cerys and Saeed fight for her freedom. With Saeed fleeing his coven to find his mate, fellow vamp Sasha starts living a vampire version of SEX IN THE CITY.
THE LOST VAMPIRE is full of characters both terrifying and tremendous, and a romance that is both epic and electrifying. Breanne and Fallon are now added to my ever-growing list of supporting characters I want to see more of in future books. I eagerly await Kate Baxter's next paranormal romance.
SUMMARY
Soul mate—or tragic fate?
Once one of the oldest dhampirs in existence, Saeed now faces a treacherously uncertain future as a vampire. He believes that the only thing that can restore his position within his coven and tether his lost soul is the flame-haired fae who is destined to be his mate.
Cerys Bain is a soul thief. She is feared by those who dwell in the supernatural realm—and hopelessly bound to the ruthless mage Rinieri de Rege. The raw, sensual vampire who enters her world is both a threat and an intoxicating temptation: No one has ever made Cerys feel the way Saeed does. But to claim their fate as soulmates, Saeed must first find a way to free Cerys from Rin. Is their desire worth the risk of certain destruction—and eternal doom?
---
What do you think about this review?
Comments
1 comment posted.
Re: Full of characters both terrifying and tremendous, and a romance that is both epic and electrifying!

It makes want to read the book asap,especially if the rest of
the books would have this level of aspects. Wilma Salas
(Wilma Salas 6:44am August 7)
Registered users may leave comments.
Log in or register now!