"The events surrounding STILLHOUSE LAKE will keep you up at night."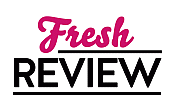 Reviewed by Lynn Cunningham
Posted August 3, 2017

Gina Royal was living the American Dream, so to speak. She had two wonderful children and a husband who is handsome along with making a good living so Gina does not have to work. She can focus on running their home and taking care of their children. Things are not the way that Gina thinks they are, though. One afternoon Gina returns with her two children from school to find a bevy of police cars surrounding her house. It seems that a drunk driver has lost control of his car and plowed into the building that serves as her husband's wood working shop. Gina has never been inside of it and it has a solid lock on it. She has no idea what Mel did in there.
Until now.
The police woman takes Gina back to the now opened building to see what her husband's little hobby is. When she sees the horror that meets her eyes, she screams loud and long. It seems that Mel Royal, her husband, is a particularly nightmarish serial killer and, when the drunk driver plows into Mel's securely locked workshop, there are no more secrets.
Everyone seems to think that Gina had a role in helping her monstrous husband even though she is just as shocked as everyone else. That did not stop her from being arrested and tried in court of law for being an accessory. Eventually, she is found to be not guilty of anything, but being back in her home offers no peace. There are too many people who believe she is guilty of at least knowing what Mel was doing. That causes things like bricks to be thrown through her window along with other attacks. Finally, she knows she had to get herself and her kids away.
Gina has an anonymous connection online who helpa her get new identities for herself and her kids as well as any money needed. After moving many times and having to get new names, Gina is now Gwen Proctor and she is somewhat of a badass. She can fight as well as handle a gun as well as any expert. They finally endd up at Stillhouse Lake where they buy a house by the lake and start settling in. Things are looking up for herself and her kids, yet someone knows where they are and is trying to do their best at killing her.
If you are looking for a book to help you get to sleep, STILLHOUSE LAKE is not that book. You will only wake up that much more. Gwen Proctor is so much stronger than Gina Royal had ever been. She has learned how to take care of herself and she takes full advantage of that. It is a necessary part of her life as she seems to have more and more people trying to find her and end her life. On the other hand, there is an anonymous someone who is having more fun torturing her mentally and emotionally. Sure, Gwen is frightened but Ms. Caine has written a woman who has learned to be a strong person even when she is scared. She will go to the ends of the earth to protect her children as well as herself.
STILLHOUSE LAKE is a true nail biter right up to the end. I had a very hard time putting it down. If you enjoy a creepy, stalker type of book featuring a strong woman; you cannot miss this one. Rachel Caine has done it again with her deeply thought out plots and adding in plenty of "jump out of your skin" moments. Something else you might be interested in knowing is that all things are not what they seem in STILLHOUSE LAKE, and that makes the reading all the more interesting. If this sounds like your kind of book, you definitely need to pick up a copy for yourself today.
SUMMARY
Gina Royal is the definition of average—a shy Midwestern housewife with a happy marriage and two adorable children. But when a car accident reveals her husband's secret life as a serial killer, she must remake herself as Gwen Proctor—the ultimate warrior mom.
With her ex now in prison, Gwen has finally found refuge in a new home on remote Stillhouse Lake. Though still the target of stalkers and Internet trolls who think she had something to do with her husband's crimes, Gwen dares to think her kids can finally grow up in peace.
But just when she's starting to feel at ease in her new identity, a body turns up in the lake—and threatening letters start arriving from an all-too-familiar address. Gwen Proctor must keep friends close and enemies at bay to avoid being exposed—or watch her kids fall victim to a killer who takes pleasure in tormenting her. One thing is certain: she's learned how to fight evil. And she'll never stop.
---
What do you think about this review?
Comments
1 comment posted.
Re: The events surrounding STILLHOUSE LAKE will keep you up at night.

Wowsers! That's a set-up! Thanks for the review!
(Kathleen Bylsma 6:44pm August 5)
Registered users may leave comments.
Log in or register now!