"When a dragon meets a warrior princess of the underworld, magic happens!"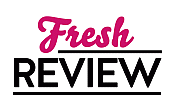 Reviewed by Miranda Owen
Posted August 1, 2017

DRAGONSWORN is book 28 in Sherrilyn Kenyon's Dark-Hunter series. When a dragon meets a warrior princess of the underworld, magic happens. Falcyn has the key to saving Medea's gravely ill parents sets out to get what she needs. When Medea winds up helping Falcyn with a family problem of his own, a sudden attraction gives way to deeper feelings. The cheeky one-liners and sexual tension as Medea and Falcyn battle villains -- both ethereal and corporeal -- make DRAGONSWORN so delightfully satisfying and entertaining.
Although opposites can attract, some of my favorite romances are those that have a hero and heroine who are an equal match. Falcyn may be a badass super sexy dragon, but Medea descended from warriors and has proven herself as a fearless warrior in her own right. Because they are both hardcore fighters and have both experienced tragedy, they get each other on a bone-deep level which only adds to the intensity of their natural chemistry. The importance of family is yet another thing that Medea and Falcyn have in common and highly value -- especially the bond between parent and child. The amusing and teasing banter quickly turns into something much greater binding Falcyn and Medea together. I hate alphahole male characters, so I like that Falcyn treats Medea with respect and never makes the mistake of underestimating her.
In DRAGONSWORN, the journey matters as much as the destination. If you must undertake a perilous mission, it's a good idea to take a few resilient companions who know how to survive at all cost. Whether it's BUFFY THE VAMPIRE SLAYER, or the Suicide Squad crew, I love stories like DRAGONSWORN in which an unlikely group of heroes works together to thwart evildoers. Medea, Falcyn, Urian, Brogan, Blaise, and Shadow make a formidable team and I look forward to reading more about all of them in future books. The chemistry between the group is just as important, and just as delightful, as the chemistry between Medea and Falcyn.
DRAGONSWORN is a delectable romance between two paranormal powerhouses, with characters who cover the spectrum including the divine, deadly, and the dastardly. These are two of my favorite characters, and I'm so happy that Sherrilyn Kenyon has given them the love and story that these feisty, fierce, and fabulous characters deserve and demand.
SUMMARY
There is nothing in the universe the cursed dragon, Falcyn, hates more than humanity . . . except Greek humans. In a war he wanted no part of, they systematically destroyed everything heíd ever cared for. Now he waits for the day when evolution will finally rid him of the human vermin.
Medea was born the granddaughter of the Greek god Apollo, and among the first of his people that he cursed to die. But she will not let anyone rule her life. Not even her notorious grandfather. And when Apollo sends a new plague to destroy what remains of her people, she refuses to stand by and watch him take everything she loves from her again.
This time, she knows of a secret weapon that can stop the ancient god and his army of demons. Once and for all. However, said device is in the hands of a dragon who wants nothing to do with politics, the gods, humanity, demons or Apollites. And especially not her. He is the immovable object.
She is the unstoppable force . . .
When Apollo makes a strategic move that backfires, he forces Falcyn back into play. Now Medea either has the weapon she needs to save her people, or sheís unleashed total Armageddon. If she canít find some way to control the dragon before itís too late, Falcyn will be an even worse plague on the world than the one Apollo has set loose. But how can anyone control a demonic dragon whose sole birthright is world annihilation?
---
What do you think about this review?
Comments
2 comments posted.
Re: When a dragon meets a warrior princess of the underworld, magic happens!

Sherrilyn has written a consistently exciting series and no
sacrifice of quality!
(Kathleen Bylsma 3:53pm August 3, 2017)
It definitely had a cliffhanger ending.. I for one cannot
wait for Battleborn and hopefully more of Styxx.. :D

Great review. Dragonsworn was definitely better than the
previous two books in this trilogy from Dark Hunters realm.
(Mahvish Saeed 6:34pm September 22, 2017)
Registered users may leave comments.
Log in or register now!