"Moral of this story: never call a woman a bitch"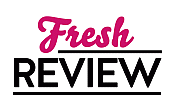 Reviewed by Sandra Wurman
Posted July 31, 2017

First impressions and initial introductions are not what dreams are made of especially in the case of Milli Torres and Beau Luckadeau. First time each was going through an emotional upheaval in their love lives. So as the story goes they met, did it, and at first light separated as if it never happened. But the consequences of that night stayed with them.
Beau couldn't stop wondering if that night was just something he conjured up in a drunken stupor. His night with Amelia was very special to Beau but attempts to find her were unsuccessful. So here he is two years later engaged to a beautiful sophisticated woman who no matter what he does just doesn't seem to fit the description of a ranch wife. But dreams of Amelia still haunt him, could she really just be a figment of his imagination?
Milli's life was forever changed by that one, her first indiscretion. Her daughter Katy Scarlet was conceived and facing the disapproval of her family returned home to have her child. Milli's family was very diverse but the Mexican genes were predominant evident in her darker complexion, hair and eyes. But Katy was this curly blonde, blue eyed darling. There was no question in Milli's mind that she was the child of that one nighter. She had no plans to ever seek out her daughter's father, but you know what they say about plans.
So here we are at the second meeting of these two seemingly very different people. This time we find Beau staring down the end of the rifle Milli has aimed at him. You see she has a real problem with anyone calling her a bitch and the very flustered Beau has inadvertently used the b-word more than once in referring to the stranger he finds on his property. But Milli isn't a stranger. Although Beau doesn't recognize his dream girl Amelia, Milli is immediately in a panic realizing Katy's father now owns the ranch adjoining her grandparents. Her grandmother is immediately curious as to the amazing resemblance between Beau and Katy but Beau appears to have just met her Milli.
So the game is on and as the story unfolds it brings complications galore. Beau has definitely met his match, in so many ways, with Milli but it won't be clear sailing for either of them until they can learn to trust each other. Feisty Milli won't go down without a fight. Will Beau find a way to her heart before she disappears once again? There is much to lose for both of them but there is also so much to gain.
Carolyn Brown has created quite a character with Milli Torres, a pint sized package of grit and determination who is very rough around the edges. And she smartly pairs her with a man who is smoothly her counterpart. Two tough characters just wouldn't work. Strangely the story between the two does work thanks to a remarkable supporting cast. Enjoy.
SUMMARY
Carolyn Brown delivers her special southern sass in this heartwarming tale about a second chance at true love
A cut barbed wire fence, and a big, mean Angus bull was not what Milli Torres was expecting for her first day's work on her grandfather's ranch. To make matters worse, who should be on the other side of the fence except the handsome Beau Luckadeau—the man she spent a steamy night in Louisiana with a few years back.
Beau let go of his idea of the dream woman from his cousin's wedding. And when Milli starts working on the ranch next door, he's almost sure it's her—until she opens her mouth. Milli will do whatever it takes to hide the horrible secret she harbors from that night in Louisiana…because if Beau ever finds out, there will be hell to pay.
---
What do you think about this review?
Comments
No comments posted.

Registered users may leave comments.
Log in or register now!