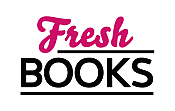 New Year, Great Reads for January
"Of noodles, dumplings, and nuclear weapons"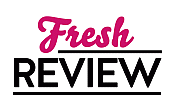 Reviewed by Monique Daoust
Posted July 23, 2017

In the small Chinese town of Yanji, seven people have been found dead at four eateries. Major Bing, of the Yanji Special Office, is at a loss. But then again, his department is tasked mostly with watching the activity between the town and North Korea, with which they share a border, file the comings and goings, and basically do nothing. However, this situation is different and Bing is told to drop everything, which is arguably not much anyway, and concentrate on this case. Nobody knows how or why these people died. Bing gets some information from an unusual source: his uncle, former Inspector O, who does sleuthing on the side. The only thing the victims had in common was that they were eating noodles or dumplings, but there is also a rumour that a new Japanese dumpling restaurant is expected to open. An ex-triad chief is back on the streets, and the husband of one of the victims -- a foreigner -- is the owner of a dumpling manufacturing plant. Who is doing what? The North Koreans? Are the Japanese behind the deaths? The Russain mafia? Someone else? And what is all this talk about a dumpling machine? Nothing is happening for Bing, however Inspector O gets dragged in by an old friend, under the guise of a trip to Portugal.
I could not resist a spy story written by a former intelligence officer, and I'm positive this is how real spying looks like, especially in a small Chinese town. I thought the book started rather abruptly, I was wondering if I was missing something, but things soon felt right on track and I became totally involved in Bind and O's world, which is completely baffling! Bing waddles in the bureaucratic mess of Chinese bureaucracy, where no one knows nothing and doesn't care or protects their own interests. And I'm not quite sure if I was supposed to laugh so much, but in Part I which is told from Bing's point of view, I was chuckling and snorting because of Mr. Church's wildly colourful descriptions of events and people. There are a few passages I will never forget; the author's wit is most remarkable indeed! Parts II and III are told from Inspector O's point of view, and this is where the unwilling spying begins. O is elderly, rational, and imperturbable, and stuck in a surreal situation where he is asked to do things about which he has no notion; nobody gives him any information, but everyone expects him to know. Know what? It's nearly everybody's guess! Korean by birth, O doesn't want to be there, and he certainly doesn't need to be insulted of having -- whoever wants him to do whatever -- and pretending to be Japanese while doing it!
I found it a bit odd that the blurb for the book revealed that the "dumpling machine" is a contraption to make nuclear weapons, while the reader learns this information halfway through THE GENTLEMAN FROM JAPAN. On the other hand, I love that Mr. Church's obvious considerable knowledge of the politics of the area, and of the countries involved, blends smoothly with the narrative; it's all very matter-of-fact, and at the same time educational and entertaining. I really enjoyed Mr. Church's writing, which is efficient, elegant, and eloquent with a healthy dose of sarcasm, and a wicked sense of humour. I have no idea what James Church has in store for us, Inspector O, or Bing, next, but I will be reading it!
SUMMARY
James Church, a former Western intelligence officer, returns to the secret world of North Korean intelligence with another "crackling good" (The Washington Post) story in his critically acclaimed Inspector O series.
Under the guise of machinery for making dumplings, a Spanish factory near Barcelona is secretly producing a key component in the production of nuclear weapons. When information finds its way to the inboxes of Western intelligence agencies that this "dumpling maker" is meant for North Korea, orders go out that the shipment must be stopped. Either the machine must be disabled while still in the factory, or the transportation route must be discovered so the equipment can be intercepted before it reaches its destination. An old friend recruits Inspector O to assist in the complex operation designed to disrupt the plans for shipping the machine.
Carefully planted bits of information and bizarre events have led both the Spanish factory and those trying to intercept the machine to conclude that Japanese criminal organizations are involved in buying and transporting the "dumpling" machine in order to hide the involvement of North Korea. A flurry of murders puts the focus on the northeast Chinese city of Yanji, near the border with North Korea, where O's nephew Major Bing is the Chief of State Security. Bing has his own problems dealing with a corrupt local mayor who is out for his head, coping with a new deputy who cannot be trusted, and figuring out why a Chinese gangster he's worked for years to chase away has suddenly returned.
Church— hailed as "the equal of le Carré" by Publishers Weekly — takes O deep into a maze of cracked mirrors that hide the exits from an elaborate, deadly double blind in his most elaborate mystery yet, The Gentleman from Japan.
---
What do you think about this review?
Comments
No comments posted.

Registered users may leave comments.
Log in or register now!