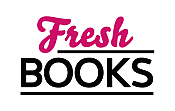 Summer Reads are HOT in July!
"400 Pages of Pure Adrenaline Rush!"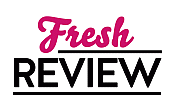 Reviewed by Monique Daoust
Posted July 23, 2017

After coming out of a public function, assistant DA Alexandra Cooper's boss and mentor, Paul Battaglia, catches up to her, he wants to tell her something, but he is shot in the head, right on Fifth Avenue, without saying a word, and dies in her arms. Their relationship had soured in the past months, as Paul had seemed to be relinquishing his past integrity, which didn't sit too well with Alex. Alex is on a leave of absence, but she can't ignore the murder of her friend. Paul was a conservationist, honoured for his contributions, but it also appeared he was involved in illegal big game hunting. Who wanted him dead, and why? As Alex begins looking into the case, with the help of her detective boyfriend Mike Chapman, things soon spiral out of control...
DEADFALL was the first book I had ever read by Linda Fairstein, and it certainly won't be my last! From the first few lines, I was seriously impressed by the quality of the writing, and although this book is the latest in a long line of Alexandra Cooper novels, the author instills a sense of familiarity with the characters and the surroundings so concisely and seamlessly, I felt I had known Alex --and Mike -- for years. Ms. Fairstein's professional knowledge confers authenticity to the story as I have seldom seen before; DEADFALL didn't even feel like fiction! I love Alex: she is dynamic, a touch abrasive, honest to a fault; she's not perfect, but she always feels human and real, and she is also a heroine who acts like an adult and doesn't get herself in silly situations. An inordinate amount of research obviously went into this book: Ms. Fairstein doesn't skimp on details about anything connected to the story, be it the Bronx Zoological Park or preserve hunting; it was riveting, I learned so much, but better yet, it never felt like info dumping.
DEADFALL is an exceptionally well crafted suspense, and at almost 400 pages, there is not one tiny lull in the story. Told at an even pace, the writing is impeccable, the dialogues flow like everyday conversations, every character is meticulously defined, and the writing smooth and transparent, so that I felt I was a participant in this spellbinding thriller, and I viewed Alex as a friend who was relating her hair-raising adventures. I also loved that, while Alex and Mike are a couple, it never got in the way of their professionalism or the flow of the story. DEADFALL is electrifying from the first page to the nail-biting conclusion, and Linda Fairstein kept me guessing until the very end. I cannot wait to read more of Alex Cooper's stories!
Learn more about Deadfall
SUMMARY
Hunting a killer within New York's urban jungle becomes the biggest case of Alexandra Cooper's career in New York Times bestselling author Linda Fairstein's latest riveting thriller.
A wild heart beats within New York City. Amid concrete and skyscrapers, the Wildlife Conservation Society works to preserve and protect the animal kingdom both within and beyond the borders of the five boroughs. But dangerous creatures don't always have claws and fangs, as Assistant DA Alexandra Cooper and NYPD detectives Mike Chapman and Mercer Wallace know all too well. Predators lurk close to home, and in the aftermath of the shocking assassination of an iconic public figure—someone Alex has worked with for years—the trio must unravel the motive behind the shooting to discover who is the bigger snake: the killer or the victim.
The murder investigation provides more questions than answers, as a tangled mess of secrets slowly comes to light. From street gangs to secret societies, from big-game hunting to the illegal animal trade, from New York City zoos to the highest offices in city government, Alex has her work cut out for her—especially since the task force handling the investigation, led by the US Attorney, seems to be more against her than with her. As tensions rise between Alex and the feds, she must determine just how far she is willing to go to uncover the truth—and uphold the integrity of the office she has so proudly served.
Deadfall proves once again why Linda Fairstein is hailed as "a champion teller of detective tales" (USA Today).
---
What do you think about this review?
Comments
1 comment posted.
Re: 400 Pages of Pure Adrenaline Rush!

What a great review. Thanks. I'm sure I'll be reading this!
(Kathleen Bylsma 4:11pm August 14)
Registered users may leave comments.
Log in or register now!