"Monkeewrench is back, along with special Minneapolis detectives, for an 8th exciting adventure."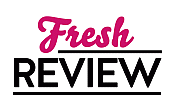 Reviewed by Tanzey Cutter
Posted July 21, 2017

Grace, Annie, Harley and Roadrunner make up a unique family of computer geeks who formed Monkeewrench and work closely with Minneapolis homicide detectives Leo Magozzi and Gino Rolseth, as they utilize their special software and hacking skills to solve crimes. This time, detectives Magozzi and Rolseth are dealing with a serial killer who leaves playing cards on his victims' bodies. In the meantime, the Monkeewrench crew has decided to assist a small-town sheriff in locating a young woman who disappeared without a trace. Monkeewrench packs up their super fancy, technically outfitted RV and head to the country.
As each search proceeds, it soon becomes apparent that the serial killer case and the missing girl could be entwined. Trying to figure out the connection when the two investigations are situated so far apart becomes a real test of analytical skills from everyone involved. As a tornado starts heading toward the rural area where Monkeewrench is located, the shocking facts needed to solve th the unusual murder case are uncovered. No one anticipated such a terrible outcome from their investigations.
As the 8th installment in P.J. Tracy's exciting Monkeewrench series, NOTHING STAYS BURIED is a cleverly devised thriller with plenty of exhilarating twists and turns. She's an expert at developing intelligent, if somewhat quirky, characters in suspenseful situations as she increases the tension to a fever pitch. I've enjoyed the realistic growth of the relationships throughout this series, especially Magozzi and Grace, as well as the compelling and fast-paced plotting of each book. This is a remarkable suspense series, and I hope it will continue following the death of one of the collaborative authors.
SUMMARY
The Monkeewrench crew returns to face the city of Minneapolis's worst nightmare—a rampant serial killer on the loose—in the electrifying new thriller.
When Minneapolis homicide detectives Leo Magozzi and Gino Rolseth are called to a crime scene in a heavily wooded city park, everything about the setting is all too familiar. And when they discover a playing card on the victim's body, their worst fears are confirmed—there's a serial killer operating in the city for the first time in years.
Across town, Grace MacBride and her unconventional partners at Monkeewrench Software find themselves at both personal and career crossroads. Weary of the darker side of their computer work for law enforcement, they agree to take on a private missing-persons case in a small farming community in southwestern Minnesota.
As the violence accelerates in Minneapolis, Magozzi and Gino soon realize their killer is planning to complete the deck, and they enlist Monkeewrench to help stop the rampage. As a baffling tangle of evidence accumulates, the cops and Monkeewrench make the unlikely connections among a farmer's missing daughter, a serial killer, and a decades-old stabbing that brings them face-to-face with pure evil.
---
What do you think about this review?
Comments
No comments posted.

Registered users may leave comments.
Log in or register now!