"Emotional ending to a fantastic series"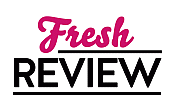 Reviewed by Viki Ferrell
Posted July 21, 2017

Inspirational | Science Fiction
Vannetta Chapman finishes her Remnant series trilogy with LIGHT OF DAWN. In her two previous books, we learn that a solar flare destroyed the entire power grid all over the world. There is no electricity, no electronics, and no working technology as we know and enjoy it. The country is in a state of anarchy in most large cities and people are taking the law into their own hands in rural areas as well.
Shelby Sparks and Max Berkman return to High Plains, Texas to discover that Shelby's son Carter had broken his leg and is in a coma. His leg is severely infected and it is touch-and-go for several weeks. Carter does recovers from the incident and is now doing well. They have just learned that Patrick is returning to Abney from Austin. Max and Shelby had to leave him there in order to get the insulin that Carter needed. And Gabe Thompson is right behind him. Governor Reed is sending them on a mission to find the new location of our federal government.
Gabe invites Max, Shelby, Carter and Lahn, a new friend from Austin, to join him, Patrick and Bianca (newly married to Patrick) in their search. The seven take three vehicles, one of which is a Hummer that the governor loaned to Patrick. With enough food to last them for several weeks and plenty of guns and ammunition, they head out for the Flint Hills of Kansas. Their adventure along the way is a daunting one, encountering the same death, destruction and vigilante groups they found on their trip to Austin the previous year. They encounter some very unique people and situations on their journey. Does a new federal government compound really exist, and can they locate it with so little information to go on?
LIGHT OF DAWN completes this dynamic, inspirational trilogy that gives us plenty to think about. It is an apocalyptic style story, except that the disruption of life as we know it is caused by a solar flare. Ms. Chapman discusses the fact that many professions are completely gone in this new world that she has created. It makes you appreciate what we have and the many things we take for granted. The characters learn to see the world as it is, not as they hope it will be. They see society falling down around them, but also see nature plodding on. The characters are strong and resilient, and the storyline will keep you engaged to the end. This is a story about loss, but also about hope. The characters retain their faith and trust in God to see them through, even when they don't understand why He would allow this to happen. Do not miss this entire trilogy!
SUMMARY
Before Dawn, What Dangers Lurk in the Darkness?
For nine months, since a devastating solar flare caused a complete failure of the electrical grid, Shelby Sparks and her diabetic son, Carter, have been living at the ranch of Shelby's high school sweetheart, Max Berkman.
Mostly insulated from the chaos surrounding them, Shelby and Max discover that the Texas government has fled the capitol and is barely maintaining control of the state. The governor needs volunteers to search for the new federal government, but no one knows exactly where it might be located—if it even still exists—or what perils await those brave enough to take on the mission.
Compelled by Carter's desperate need for insulin and their God-given sense of duty, Shelby and Max answer the governor's call and set out on a treacherous 600-mile journey, where they will experience the terrifying effects of unrestrained anarchy. If they have the faith and fortitude necessary to reach their destination, what will they find when they get there?
In this thrilling conclusion to the Remnant trilogy, America is left teetering between total collapse and the dawn of a new and vastly different reality.
---
What do you think about this review?
Comments
No comments posted.

Registered users may leave comments.
Log in or register now!