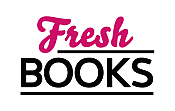 Summer Reads are HOT in July!
"When Standard Firefighting Orders are the order of the day"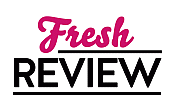 Reviewed by Clare O'Beara
Posted July 21, 2017

Non-Fiction Gardening | Non-Fiction Photography | Non-Fiction
LAND ON FIRE with its subtitle, How Extreme Wildfire Is Reshaping the West, is an accurate description of the contents. If you live near a forest and have smelt smoke, you are probably well informed about the risk in your immediate neighbourhood. But fires are becoming more frequent as the North American continent dries out from warming air and lack of underground, or aquifer, water as well as glacial melt. Giant fires are becoming much more frequent than in previous years. This timely read will help us to understand what is happening to forests and why.
Gary Ferguson has been writing nonfiction combined with environmental science for 35 years. He's had to pack up and evacuate his home several times. Combining stunning photographs and concise writing, he provides a lesson in fire hazards, history and fire forensics, as well as a look at the future.
When I drove through Arizona in 2002, the sky was hazy and grey with smoke. We were not allowed to park anywhere off- road or light any campfires. Humans still start most wildfires whether accidentally or deliberately; we learn that power tools and faulty electrical lines have sparked major fires in recent years. Lightning is the other major source, although not every tree struck by lightning goes on fire. The fire season has lengthened by ten weeks over the last couple of decades, as frost leaves earlier and returns later, and if the same amount of rain falls per year, it now falls over just a few days, running off quickly, instead of a steady rain all year long. Recent long droughts are producing ominous dead forests, as the photos show.
Historically, says Ferguson, fires were suppressed, which allowed dead brush and harmful insects to accumulate until a fire found so much fuel that there was no stopping it. This then tended to leave a stand of major trees all of the same species and age, not a healthy varied forest. Major trees had thick enough bark to survive a swiftly passing fire, and deadwood got burned up to release nutrients for seedlings that would sprout in clearings. He explains how pyro-forensics, the science of reading fire ignition and history, can trace where a fire started and how the wind, soil, lie of land or type of forest affected the direction and spread. Today fire-fighters concentrate on preserving homes.
With annual costs of fire suppression in the billions, hundreds of homes damaged, lives lost, air quality lowered, business disrupted, insurance hard to gain, forest management and wildlife affected, wildfires are a huge issue for us to face. One thing for sure, if reading LAND ON FIRE inspires you to look into the matter further you would appear to be guaranteed a job. Even if it's photographing fire whirls; piloting; creating fabrics firefighters can wear; or developing computer models to process all the data and create predictions so that fire chiefs can make decisions. We meet a man who is a firefighter and a geek; we meet a lady who is a meteorologist on the at-risk mountains; another lady who is a medical first responder.
We also see what happens to the ecology of the woods after a fire, and how soil is destabilised and water fouled. A major concern is that in the future, forests may no longer be able to regenerate due to lack of water. Invasive cheatgrass has been fuelling fires and is less nutritious than native grasses which it outcompetes. And we learn how to take precautions around your home and yard. Gary Ferguson has packed the account with dramatic photos balanced by combustion science, Standard Firefighting Orders, incredible human efforts and beautiful scenery. I highly recommend this book to anyone interested in the issue.
SUMMARY
Wildfire season is burning longer and hotter, affecting more and more people, especially in the west. Land on Fire explores the fascinating science behind this phenomenon and the ongoing research to find a solution. This gripping narrative details how years of fire suppression and chronic drought have combined to make the situation so dire. Award-winning nature writer Gary Ferguson brings to life the extraordinary efforts of those responsible for fighting wildfires, and deftly explains how nature reacts in the aftermath of flames. Dramatic photographs reveal the terror and beauty of fire, as well as the staggering effect it has on the landscape.
---
What do you think about this review?
Comments
No comments posted.

Registered users may leave comments.
Log in or register now!