"First time motherhood can be exhausting!"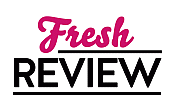 Reviewed by Clare O'Beara
Posted July 21, 2017

While this is a fiction book, of course it is based on some measure of true personal experience. Who among us would like to call herself a domestic failure? CONFESSIONS OF A DOMESTIC FAILURE sounds scary.
Our protagonist Ashley married in her early thirties, and is now a stay-home mom with a lively, healthy eight month old daughter Aubrey. She fails to gain my sympathy as she complains, fantasizes about household help and falls behind on care for herself and the house. She's constantly jaded, but loves her daughter and husband David. And she can't help comparing herself to other mothers who seem to be managing so much better. That's when she buys a book called Motherhood Better.
Amidst a torrent of unpleasant experiences and a lack of showering, which I have to say I didn't like or find funny, we see the kind of social situation new mothers are forced into - including a supposed playdate which turns out to be a sales pitch for a weight loss product. Other people are quick to censure although the mother is really doing okay for her child, and Ashley, guilty about not buying organic food as the book recommends, feels unsupported. Motherhood Better is also running a boot camp in a reality show format. She decides to attend.
Scattered among the pages are lists, texts, e-mails and so on to reflect the modern lifestyle. We also get quotes from the perfectionist author of Motherhood Better. Surely this woman can't be for real, or she has household staff? When poor Ashley manages to find a nanny, she's then terrified that this woman is not going to take good care of her child. The show finale is filmed at a luxurious Napa estate, which is a good change of scene. I did find some funny moments and I think the tale will suit some readers better than others, though you would not want to be squeamish.
Bunmi Laditan, who lives in Montreal, comes across as quite brave for showing the reality of first time motherhood and the culture shock experienced by a former executive reduced to exhaustion by changing nappies and making puree. She contributes to websites and Huffington Post on motherhood. CONFESSIONS OF A DOMESTIC FAILURE is her first fiction work.
SUMMARY
From the creator of The Honest Toddler comes a fiction debut sure to be a must-read for moms everywhere
There are good moms and bad moms—and then there are hot-mess moms. Introducing Ashley Keller, career girl turned stay-at-home mom who's trying to navigate the world of Pinterest-perfect, Facebook-fantastic and Instagram-impressive mommies but failing miserably.
When Ashley gets the opportunity to participate in the Motherhood Better boot camp run by the mommy-blog-empire maven she idolizes, she jumps at the chance to become the perfect mom she's always wanted to be. But will she fly high or flop?
With her razor-sharp wit and knack for finding the funny in everything, Bunmi Laditan creates a character as flawed and lovable as Bridget Jones or Becky Bloomwood while hilariously lambasting the societal pressures placed upon every new mother. At its heart, Ashley's story reminds moms that there's no way to be perfect, but many ways to be great.
---
What do you think about this review?
Comments
No comments posted.

Registered users may leave comments.
Log in or register now!