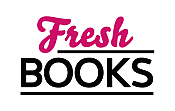 Great new reads in September
"Intrigue, Murder, Romance In The City Of Love"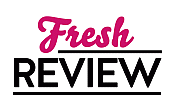 Reviewed by Patricia (Pat) Pascale
Posted July 21, 2017

Historical | Mystery Historical
At 18, Evie lives with her mother and stepfather, Hugh, in a condo on the Upper East side of Manhattan and during the summer in a large family home on Shelter Island. Surrounded by cousins and friends, they "hang out" at the clubs together and talk about attending college. Evie has no thoughts about going to college as her mother believes Evie's place in society is to remain at home with her parents. That changed swiftly when a letter from Paris from her estranged, bohemian grandmother, offered to send Evie to Bryn Mahr. Her mother, who never mentions grandmother, took to her bed as she often does when she is displeased and refuses to discuss it. Only when Evie mentioned to Hugh that she would love to attend Bryn Mahr, did Hugh move swiftly to make it happen.
Now 21, college complete, Evie has no desire to return home. She receives a large settlement from her father, and decides she wants to travel to Paris to get acquainted with her grandmother. Leaving a short note to her mother, Evie boards a ship and travels to France. Arriving in Paris Evie finds her grandmother very ill and dying, Questioning the housekeeper, Evie is told her grandmother was fine until that day and she must have suffered a heart attack. Evie finds a small note with "MMM and find Zhenya to make amends." Evie decides to stay in Paris and unravel the mystery in the note and attend to her last wishes. She finds a box filled with letters tied with ribbons, a diary, some lovely jewelry, and trinkets.
Vanora Bennett tells an exciting, historical story about the Russian emigre community in Paris in 1927, after their escape from Russia during the last war. It describes their politics, cultures, dreams and difficulties they face in their new home. This book is well researched with exciting characters, compelling twists and turns and intrigue, complete with kidnappings and murders. A sweet romance between Evie and taxi driver, handsome, Russian, Jean, will touch your heart. Evie is a brave heroine, who along with Jean, discovers the bittersweet love affair of grandmother and his father, General Miller. THE WHITE RUSSIAN is a story of coming of age, conflicts along the way, finding love, lost and new, in the City of Light. A delight of a read about a city filled with secrets along with a sweet finale. The Cover is lovely!
SUMMARY
An enchanting, suspenseful novel of love, art, music, and family secrets set among the Russian émigré community of Paris in 1937
The White Russian by Vanora Bennett begins as Evie, a rebellious young American, leaves New York in search of art and adventure in Jazz Age Paris, home to her long-estranged bohemian grandmother. But just as Evie arrives, her grandmother becomes very ill. Before she dies, she compels Evie to carry out her final wish: find a man from her past known only as Zhenya.
The quest leads Evie deep into the heart of the Russian émigré community of Paris. With the world on the brink of war, she becomes embroiled in murder plots, conspiracies, and illicit love affairs as White Russian faces Red Russian, and nothing is as it seems.
When Evie meets Jean, a liberal Russian refugee connected to her grandmother's circle, she thinks she has finally found the passion and excitement she's yearned for all her life. But is she any nearer to discovering the identity of the mysterious Zhenya or to uncovering the heartbreak of her grandmother's past?
---
What do you think about this review?
Comments
No comments posted.

Registered users may leave comments.
Log in or register now!