"Must Have Read About Fashion, Sisterhood And Dreams"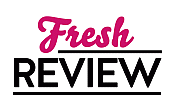 Reviewed by Patricia (Pat) Pascale
Posted July 21, 2017

Historical | Women's Fiction Historical
In the small mill town of Brunskill, Pennsylvania, World War II is coming to an end and America is ready for change. The time for sensible fashion is over and all of the woman are longing to wear the NEW LOOK, launched in Paris by designer, Christian Dior and well received all over the world. It features a wasp waist, padded hips, loose sleeves and long, full skirts that touch the ankle. Gorgeous fabrics such as Taffeta and all the colors of the rainbow are shown in the fashion ads. The Brink Mills used to loom the finest woven materials now sits empty waiting for new life perhaps?
Three war widows. Thelma, the Brink sisters, Jeanne and Peggy and Peggy's daughter, Tommie, live toger in Thelma's mortgaged house. They pool their resources, pay the bills and hope for a more prosperous future, and hope their dreams to come true.
Thelma, the mother-in-law who never wanted Peggy as her daughter-in-law has made the best of a sad situation when her son, Thomas was killed in action. Her granddaughter is a disappointment to her too, but she tries her best to help raise her and dreams of re-opening the Mill where she worked until its close, as an accountant and keeper of its books. She has plans and dreams that for now are her secret.
Jeanne Brink always thought she would marry Charles. He became a doctor and was in practice with his father, when he decided to join the fight. He was killed and Jeanne's dreams of a house and family with Charles is over. Jeanne is clever, creating lovely original designs using their Vintage attire, scraps, and buys end of the bolt materials. She has sold her wares to several wealthy clients and wants to do more but takes a job as a typist to help pay her share. When she talks about using patterns like Butterick, Simplicity, McCalls, and Vogue, they are all familiar to me in my long ago, and once-upon-a-time- sewing experiences.
Peggy loves to sketch and she is very talented. She starts a book of her sketches and designs and one day she takes her book to Fyfe's Department Store and gets a job as a runner in the luxurious Crystal Salon. Peggy works hard, listens carefully to how the clients are handled and spoken to. She begins to fill her book with her own designs and becomes PEGGY PARKER DESIGNS, her American ready-to-wear line that becomes a sensational.
Each chapter begins with a short explanation of a fabric which I found to be an added attraction to this story of fashion, sisterhood, jealousies, love and dreams come true. THE DRESS IN THE WINDOW is the perfect fit for my reading tastes. I love fashion and the author introduces a colorful bunch of characters that you will enjoy and root for. Sofia Grant knows how to tell a story that is a must have for your reading pleasure. I loved it. You will too.
SUMMARY
A perfect debut novel is like a perfect dress—it's a "must have" and when you "try it on" it fits perfectly. In this richly patterned story of sisterhood, ambition, and reinvention Sofia Grant has created a story just right for fans of Vintage and The Dress Shop of Dreams.
World War II has ended and American women are shedding their old clothes for the gorgeous new styles. Voluminous layers of taffeta and tulle, wasp waists, and beautiful color—all so welcome after years of sensible styles and strict rationing.
Jeanne Brink and her sister Peggy both had to weather every tragedy the war had to offer—Peggy now a widowed mother, Jeanne without the fiancé she'd counted on, both living with Peggy's mother-in-law in a grim mill town. But despite their grey pasts they long for a bright future—Jeanne by creating stunning dresses for her clients with the help of her sister Peggy's brilliant sketches.
Together, they combine forces to create amazing fashions and a more prosperous life than they'd ever dreamed of before the war. But sisterly love can sometimes turn into sibling jealousy. Always playing second fiddle to her sister, Peggy yearns to make her own mark. But as they soon discover, the future is never without its surprises, ones that have the potential to make—or break—their dreams.
---
What do you think about this review?
Comments
No comments posted.

Registered users may leave comments.
Log in or register now!