"Finally Josie's much awaited story."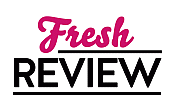 Reviewed by Sandra Wurman
Posted July 19, 2017

Romance Western | Romance Historical
When seemingly small details spark a memory you can't help but sit back and try to gather your thoughts, kind of produce an image of something that sounds almost familiar. And of course there's a good reason for that in BLACKTHORNE'S BRIDE by Joan Johnston.
BLACKTHORNE'S BRIDE is the fourth and last book in the Bitter Creek Mail Order Brides series. Each book has enthralled us with an adventure that was at times really harsh and then moved on to show once again that what's important is family and love. The Mail Order Brides series centered on an amazing family and with each installment the characters became larger and impressive. Johnston imbues her characters with grace, strength and integrity even in the face of great adversity.
I realized that I'd met some of these characters before, several years ago actually, yet they were still so vivid.
In BLACKTHORNE'S BRIDE we experience a different sort of mail order bride. The Duke needed a wealthy wife to secure the financial future of his debt ridden estates and pride had him searching beyond the realm of his peers. So he advertised in America and candidly got what he asked for. An American wife. But Marcus Wharton, the Duke of Blackthorne had no idea what he had agreed to, he had entered into this marriage agreement firmly resolved it to be loveless and passionless. Marcus couldn't bear the pain he felt when his wife Fanny died in childbirth.
As for Josephine "Josie" Wentworth, she was equally perplexed. In her mind this marriage was going to help her in two ways. First was to get back at the duke for failing to live up to his promise to get her back home to America after rescuing her from a band of Sioux. Instead Marcus had left her at one of his distant properties Tearlach Castle. At Tearlach Josie was working as one of the maids. Captured once again with no ways or means to go home. And secondly Josie's plan to take the duke's two young nephews Spencer and Clay back with her to America. The two lads had become very important and dear to Josie while they too lead a less than gracious life at the castle.
Once married to Marcus, Josie's role as Duchess was hopefully going to give her the means to finally meet her goals of returning home and save Clay and Spencer. But what she never expected was her attraction to this man who didn't seem to recognize her. Marcus' was giving it his best shot fighting feelings towards this woman who didn't hesitate to speak her mind. Josie definitely wasn't like any ladies of his peers. Josie was strong and fierce which also made Marcus realize how different his new bride was from Fanny.
Josie had become used to referring to Marcus as the Dastardly Duke but with each passing day she was seeing him in a very different light. Now the issue was, which is the real Marcus. How could she trust her instincts when Marcus was becoming quite dear to her. Josie had quite a dilemma. And there was too much at stake to make the wrong decision. Family first and as yet Josie didn't consider Marcus as part of that group.
Sorry to see these wonderful characters go. As I often do, as soon as I finished BLACKTHORNE'S BRIDE I immediately pulled the first three books from my shelves and read them once again. I loved all these stories and was so pleased that Joan Johnston decided to grace us with Josie's story.
SUMMARY
A rogue nobleman, a rescued lady, and revenge undone by romance all play a part in New York Times bestselling author Joan Johnston's irresistible novel of best-laid plots, delicious deception, and unexpected passion.
Two years have passed since Josie Wentworth was bought from the Sioux for a gold watch and whisked back to England by Marcus Wharton, the Duke of Blackthorne. When Marcus breaks his promise to return Josie to America, she ends up as a maid in the home of his charming but neglected nephews. Once Josie's long-lost family finds her, however, the suddenly wealthy heiress sets out to save the two boys from their indifferent uncle—and teach the duke a lesson in honor.
Learning that Marcus is seeking a rich American bride to save his estate, Josie plots to catch his eye—certain he'll never recognize the beauty she's become as the ragged captive he rescued. But Josie doesn't wager on her marital charade taking a tender turn, as the nobleman she's despised for years proves to be a very different man than she's imagined. And there's no denying his passionate caresses, as she falls deeper under the spell of a husband determined to claim her heart.
---
What do you think about this review?
Comments
No comments posted.

Registered users may leave comments.
Log in or register now!