"Darling Pets, Handsome Romantic Interests and a Perfectly Suspenseful Mystery Set in New Orleans."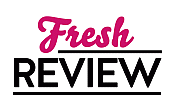 Reviewed by Diana Troldahl
Posted July 17, 2017

Immerse yourself in the delicious heat of New Orleans as you follow Lacy Marie Crocker on another fun-packed (yet perfectly suspenseful) ride to solve a murder mystery.
CAT GOT YOUR CASH is the second in Julie Chase's Kitty Couture mystery series, and although I enjoyed book one (CAT GOT YOUR DIAMONDS) I think I liked CAT GOT YOUR CASH even better. Lacy has settled in a bit more in her hometown. She has regained custody of her beloved cat Penelope and although there are no resolutions to the hints of romance, there is enough give and take to add a bit of (tasteful) spice to the story.
For me, this is the perfect cozy, there is enough interest even outside the mystery arc to keep me satisfied, just enough suspense to keep me riveted without any violence haunting me when I close my eyes and, most importantly, Lacy has reason enough to pursue the mystery and does so with the safety net of homicide detective Jack Oliver. (I admit, one of my pet peeves regarding cozy mysteries is when the main character acts dangerously foolish and has no solid reason to interfere in the police investigation.) Add to that the endearing characters who populate her world and I can count on Julie Chase to provide a lovely experience.
Book three in the Kitty Couture series, CAT GOT YOUR SECRETS is due out in September 2017. Julie Chase also wrote the Geek Girl Mystery series as well as others under the name Julie Anne Lindsey.
SUMMARY
Lacy Marie Crocker's whimsical pet couture has gained a following in New Orleans's cozy Garden District, and word of mouth has traveled all the way to her favorite fashion designer, Annie Lane. Lacy's thrilled when Annie schedules a private session at her home to discuss a companion line for her evening wear, but when Lacy arrives for the appointment, she enters the kitchen to two mewling Siamese cats--and one very dead Annie.
Lacy takes the kittens home to care for them until they can be properly claimed by Annie's family or friends, but after a busy day of work, she returns home to find them missing. And when Lacy learns the cats are set to inherit Annie's fortune, she begins to wonder if the killer was after the kittens all along. Now Lacy will stop at nothing to save the Siamese and find justice for Annie--if the killer doesn't sink his claws into her first.
Luckily, Lacy has the help of handsome NOLA PD homicide detective Jack Oliver to help her catch the cat-napper before its too late in Cat Got Your Cash, the endearing second Kitty Couture mystery from Julie Chase.
---
What do you think about this review?
Comments
No comments posted.

Registered users may leave comments.
Log in or register now!