"TRUST is a story you can sink your teeth into and characters you care about!"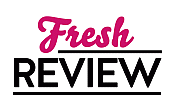 Reviewed by Miranda Owen
Posted July 17, 2017

New Adult | Romance Contemporary
TRUST is a standalone novel by Kylie Scott centered around two teenagers and the fallout from a convenience store robbery gone bad. Rather than a guy and a girl meeting at a party or some other conventional way, 17-year-old Edie Millen and 18-year-old John Cole are drawn together by a traumatizing close brush with death. While I normally go for romances with much lighter themes, TRUST has many aspects that make this book a compelling and entertaining read.
Over the course of this book, the classic teenage odyssey THE CATCHER IN THE RYE by J.D. Salinger is referenced and it is almost impossible for the reader not to naturally draw parallels. Although the main characters in TRUST are not rich kids, this story has a lot of the same charm and enjoyable, realistic dialogue as Sean Wilsey's memoir OH THE GLORY OF IT ALL.
I love a great character-driven story, and TRUST is an intense story of young love peppered with a little violence and a humor to even things out. The teenagers in TRUST vary wildly and are realistically flawed without being stereotypes. The dialogue rings true and says a lot about who the characters are. Edie and John both have their lives drastically altered after being witnesses to a robbery accompanied by murder in cold blood. They both experience different symptoms of posttraumatic stress disorder and ways of coping with it. For Edie, she loses a best friend while gaining a few new ones, and finds a romance very unexpectedly with her fellow survivor John.
Although TRUST is only told through Edie's perspective, Kylie Scott does a good job of giving John some depth and making the reader care about his dysfunctional family life. I like Edie because, even though she's young and has the same insecurities many people do, being through a life-or-death experience has given her a low tolerance for phonies. This new lease on life has given her the freedom to speak her mind and grow an appealing toughness. The romance that develops between Edie and John happens very gradually and organically. Their late night talks create an intimacy that encourages their spark of attraction to grow.
TRUST has a story you can sink your teeth into and characters you care about. This book has the dry humor and fabulously real female characters that are typical of a Kylie Scott book, and that I crave. Edie's new friend Hang and John's buddy Anders provide a nice distraction from the central drama without overshadowing it and add some comic relief. I look forward to Kylie Scott's next book.
Learn more about Trust
SUMMARY
Being young is all about the experiences: the first time you skip school, the first time you fall in love…the first time someone holds a gun to your head.
After being held hostage during a robbery at the local convenience store, seventeen-year-old Edie finds her attitude about life shattered. Unwilling to put up with the snobbery and bullying at her private school, she enrolls at the local public high school, crossing paths with John. The boy who risked his life to save hers.
While Edie's beginning to run wild, however, John's just starting to settle down. After years of partying and dealing drugs with his older brother, he's going straight —getting to class on time, and thinking about the future.
An unlikely bond grows between the two as John keeps Edie out of trouble and helps her broaden her horizons. But when he helps her out with another first—losing her virginity—their friendship gets complicated.
Meanwhile, Edie and John are pulled back into the dangerous world they narrowly escaped. They were lucky to survive the first time, but this time they have more to lose—each other.
---
What do you think about this review?
Comments
No comments posted.

Registered users may leave comments.
Log in or register now!