"Oh dear, what can the matter be, Johnny's so long at the fair!"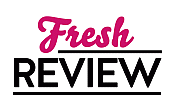 Reviewed by Clare O'Beara
Posted July 17, 2017

Inspirational Romance | Romance Western | Romance Historical
This enjoyable romance deposits three feisty little boys onto an unmarried lady in 1896. Just like today, they've got colds and ear-aches, and at nine months they take a lot of holding and feeding. THE RANCHER'S SURPRISE TRIPLETS are left by an unfortunate woman who is beggared by drought. A charitable body, the Lone Star Cowboy League, takes them in at the request of rancher Bo Stillwater who found the triplets at the county fair.
Louisa Clark is the daughter of the town's new doctor. She's been her father's assistant for some years and in her late twenties, she's not expecting any more from life than nursing her mother and helping with female patients. Louisa has already been doing some midwife work so she is the first port of call for Bo and the babies. The townsfolk of Little Horn don't know of a woman delivered of triplets, but they still rally around to say the boys should be raised in their community. All very well but Louisa is stuck with the boys until a family can be found to take all three - or, since times are hard, more likely to split them up between families. She just has to trust that God sent them to her for a reason.
I enjoyed the lively summer fair, with everything from baked goods to leatherwork on display and chances for the folks to relax, dance and meet their neighbours. Entertainment was sparse in those days so I can imagine this would be a big occasion. This is the first in a linked series called 'Lone Star Cowboy League: Multiple Blessings' and the next books will also feature triplets; must be something in the water in Texas. Certainly Linda Ford does an admirable job at depicting human nature. And at depicting the endless work of caring for three cranky, croupy babies.
Bo Stillwater is a nice straightforward man, sought after by all the young ladies but keener to be a community leader than a husband and father. He takes responsibility seriously, but having an unpleasant father has made him reluctant to start a family. Maybe it's surprising that Bo tells Louisa about his decisions, but it's almost like telling a doctor, right? And she's the one lady in town who has not been angling to dance with him at the fair. See how the threads of the story tie together in THE RANCHER'S SURPRISE TRIPLETS which is a wonderful summertime romance suitable for any age.
SUMMARY
Three Little Matchmakers
Rancher Bo Stillwater has no plans of becoming a husband or a father…but he can't turn away from the three babies he finds at the county fair. After leaving the abandoned triplets in the care of the doctor's daughter, Louisa Clark, his duty should be done. So why can't he seem to stay away from the babies and their pretty caregiver?
Watching the town's most eligible bachelor with the little trio reawakens Louisa's unmet dreams. She's found satisfaction in spinsterhood and caring for others, convinced that motherhood passed her by. Do she and Bo only work so well together for the children's sakes…or could they both find courage to make this sweet temporary arrangement something truly lasting?
---
What do you think about this review?
Comments
No comments posted.

Registered users may leave comments.
Log in or register now!