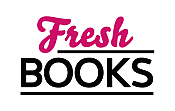 Summer Reads are HOT in July!
"A rocket-obsessed kid starts to search for his family and finds a whole lot more"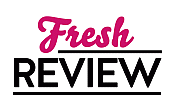 Reviewed by Clare O'Beara
Posted July 17, 2017

This Young Adult book will be enjoyed by adults too, provided they don't mind the unusual format. Alex is a space-obsessed kid of eleven who is busy recording a message to aliens on other planets, and he wants to send a Golden iPod into space on his own rocket. The book contains the transcript of his adventures as he records. SEE YOU IN THE COSMOS, CARL SAGAN tells of bravery, friendship, losing and finding, being lucky and learning about many adult issues.
Carl Sagan, aside from being a cosmologist, is also the name of Alex's dog. At the start Alex from Colorado is heading off cheerfully to a rocket convention in Albuquerque, never dreaming that unaccompanied kids might not be let onto a train. His mom's having one of her quiet days, and isn't very responsive, so he just leaves her at home and goes with his dog. Alex is, of course, very lucky to meet helpful adults along his journey and not come to any harm, but some parental guidance might be required if you give the book to a child.
Those who are following Elon Musk's efforts to get SpaceX achieving reusable spacecraft and a trip to Mars, will recognise a similar figure in Lander Civet whose company draws all eyes at the convention. But the quieter figures like Zed, who meditates and has taken a vow of silence for part of the tale, are also part of the popular space effort. Alex is using a genealogy website to dig up any details about his late father, and a possible match is made with an address in Las Vegas. Zed and his pal Steve happen to be headed that way, and while they know it's irresponsible to take Alex, maybe they can deliver him safely to his brother who is not too far away. Cue a road trip all recorded by the kid.
Amid some fun and astronomy jokes, we learn some big lessons and see more than one hospital; we get genuinely worried for Alex and rejoice in the kindness of strangers. Jack Cheng who was born in Shanghai and raised in America, has worked in advertising and design. I'm tempted to think that he came up with an idea for an audiobook first and decided he'd better write the paper version, complete with sound effects. SEE YOU IN THE COSMOS, CARL SAGAN reminds us to just get started and work towards a goal. I really enjoyed the unusual light read.
SUMMARY
A space-obsessed boy and his dog, Carl Sagan, take a journey toward family, love, hope, and awe in this funny and moving novel for fans of Counting by 7s and Walk Two Moons.
11-year-old Alex Petroski loves space and rockets, his mom, his brother, and his dog Carl Sagan—named for his hero, the real-life astronomer. All he wants is to launch his golden iPod into space the way Carl Sagan (the man, not the dog) launched his Golden Record on the Voyager spacecraft in 1977. From Colorado to New Mexico, Las Vegas to L.A., Alex records a journey on his iPod to show other lifeforms what life on earth, his earth, is like. But his destination keeps changing. And the funny, lost, remarkable people he meets along the way can only partially prepare him for the secrets he'll uncover—from the truth about his long-dead dad to the fact that, for a kid with a troubled mom and a mostly not-around brother, he has way more family than he ever knew.
For fans of Wonder and The Curious Incident of the Dog in the Night-Time, Jack Cheng's debut is full of joy, optimism, determination, and unbelievable heart. To read the first page is to fall in love with Alex and his view of our big, beautiful, complicated world. To read the last is to know he and his story will stay with you a long, long time.
---
What do you think about this review?
Comments
No comments posted.

Registered users may leave comments.
Log in or register now!