"Impersonating the Dead can turn deadly"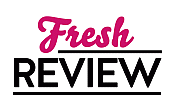 Reviewed by Katherine Petersen
Posted July 17, 2017

Thriller Paranormal - Supernatural | Thriller Psychological
After something happened from her past, Edie has felt disconnected from the world which makes her an excellent "body" for the Elysian Society in THE POSSESSIONS, the literary debut by Sara Flannery Murphy. . Through this organization, people can visit with their friends and loved ones. In essence, the bodies swallow a pill, don something that belonged to the loved one and become that "someone" for a session. Edie has worked as a body for longer than anyone else. She doesn't develop relationships with the others, in fact, her dealings with colleagues are achingly awkward. She doesn't remember any of her experiences as the dead people she possesses until something, or someone, changes it all.
For someone so good at detachment, Edie falls hard for one of her clients who comes to visit his wife who died under suspicious circumstances. Lines blur between Edie and the wife, and she finds herself remembering events from a past she never experienced. She becomes obsessed with the couple's relationship. Does she want to take the wife's place? Does the wife want hers?
A murdered girl, Edie's obsession, love, possession and mystery all have roles in this drama.
I'd call this book literary fiction with elements of the paranormal, and I enjoyed it, but it was one of those books that I breezed through while reading it, but once set down, it didn't call to me to return to it. Murphy's characters intrigued, especially Edie, but I kept wanting to know what had happened earlier in her life and found the book slow in places.
Murphy does a nice job of heightening the drama as a couple of plot lines weave and twist together coming to an unexpected conclusion. Most of my questions received answers by the end. Murphy has a talent for language, stringing words together with intelligence and flow. I look forward to reading more work from this interesting author.
SUMMARY
In this electrifying literary debut, a young woman who channels the dead for a living crosses a dangerous line when she falls in love with one of her clients, whose wife died under mysterious circumstances.
In an unnamed city, Eurydice works for the Elysian Society, a private service that allows grieving clients to reconnect with lost loved ones. She and her fellow workers, known as "bodies", wear the discarded belongings of the dead and swallow pills called lotuses to summon their spirits—numbing their own minds and losing themselves in the process. Edie has been a body at the Elysian Society for five years, an unusual record. Her success is the result of careful detachment: she seeks refuge in the lotuses' anesthetic effects and distances herself from making personal connections with her clients.
But when Edie channels Sylvia, the dead wife of recent widower Patrick Braddock, she becomes obsessed with the glamorous couple. Despite the murky circumstances surrounding Sylvia's drowning, Edie breaks her own rules and pursues Patrick, moving deeper into his life and summoning Sylvia outside the Elysian Society's walls.
After years of hiding beneath the lotuses' dulling effect, Edie discovers that the lines between her own desires and those of Sylvia have begun to blur, and takes increasing risks to keep Patrick within her grasp. Suddenly, she finds her quiet life unraveling as she grapples not only with Sylvia's growing influence and the questions surrounding her death, but with her own long-buried secrets.
A tale of desire and obsession, deceit and dark secrets that defies easy categorization, The Possessions is a seductive, absorbing page-turner that builds to a shattering, unforgettable conclusion.
---
What do you think about this review?
Comments
No comments posted.

Registered users may leave comments.
Log in or register now!