"Can they find happiness in the end?"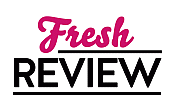 Reviewed by Gabrielle Lee
Posted July 17, 2017

HOW TO TAME A BEAST IN SEVEN DAYS is a great start to the new Embraced series by Kerrelyn Sparks. It brings readers a new world full of enticing new characters. This first book gives us Luciana and Leofric's story. Luciana has lived her life thinking that she is an orphan until the day a man comes claiming to be her father and he has come to take her to her husband to be. The man that she is to marry is Leofric. He is feared by all for his touch may and will cause harm or even death. The two must find a way through it all and maybe even to love. There are secrets to uncover and enemies to be slain in this adventure. Can Leofric and Luciana survive it all and each other?
The author weaves a great story in this book. Luciana has lived her life as a nun without any male companionship and Leofric has lived his life without touch. Neither is sure about what to do or how things will turn out for them. Both have to deal with the world in their own way but together they might just have a chance. Their story moves along at a nice pace and is filled with romance and fantasy. The two are drawn to one another and work hard at finding a way through it all. I enjoyed meeting Leofric and Luciana. They make a nice couple and work well together. There are villains and evil that must be conquered and love that must be won making this story read almost like a beautiful fairy tale. I loved seeing Luciana find her way from being such an innocent woman to one who can hold her own. Leofric is a good man who must deal with his power and the fear it instills in everyone. It was nice to see their relationship take shape.
Kerrelyn Sparks has built a wondrous world that pulled me in right from the beginning and kept me entertained all the way to the end and still had me wanting more. I am eagerly waiting to see what will come next in this world that she has created.
SUMMARY
From the brilliant imagination of Kerrelyn Sparks comes a bold new fantasy romance series in which passion and magic collide. Behold the Embraced...
As one of the Embraced—one born with magical powers—the beautiful, innocent Luciana escaped certain death after her father hid her away on the Isle of Moon. Now, nineteen years later, her father has returned with a frightening request. He will be executed unless Luciana returns to the mainland and marries a man feared throughout the land: a terrifying brute known as the Beast.
Luciana accepts her fate and agrees to wed the Beast—Lord Leo—in order to save her father. Soon she learns that her betrothed is also one of the Embraced. With the ability to wield lightning, Leo's immense power strikes fear into the hearts of men. . .and his mere touch can put an end to a woman's life. But Luciana cannot deny the passion that burns between them. How can she resist the man who scorches her soul and makes her feel intoxicated with desire—even if surrendering to him could destroy them both?
---
What do you think about this review?
Comments
No comments posted.

Registered users may leave comments.
Log in or register now!