"After 24 years, she has found the perfect place where she belongs."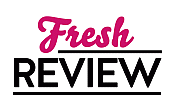 Reviewed by Sherri Morris
Posted July 17, 2017

For fans of Tracy Wolff's Ethan Frost series, comes FLAWED. FLAWED is Miles and Tori 's story. Although this story is connected to the Ethan Frost series, this book can be read as a stand alone, since it focuses solely on Tori an Miles.
Socialite Tori Reed is on a blind date from hell when she leaved her date at the restaurant and heads back to her condo, but not before she has to tell her best friend Chloe just what a disastrous date they set her up with. Instead of heading home, like she planned, since she is trying to change her lifestyle around, she heads to the roof for her friends engagement party. After some mingling and a few glasses of champagne, she is pushed onto the dance floor by none other than Miles Girard. Her best friend's brother and the one that benefited the most on what happened to his sister Chloe.....which is also why Tori can't stand Miles.
After a few dances and an exchange of insults, Miles exits the dance floor and Tori runs into her cheater of an ex - Alexander Parsons, the hottest Hollywood movie star. However, when Tori refuses to allow Alexander back into her bed, even if it is just for one night, Alexander enacts a bit of revenge of his own. Tori finds out exactly what that revenge is when she is awaken up by the pounding of her father's fist on her door....and he isn't happy. When Tori sees the sex tape of Alexander and herself, she tries to explain and defend herself to her father that she had no knowledge of the tape, but he refused to listen to her, and gives her 5 minutes to pack and get out of her trust fund provided condo.....Tori has officially been disowned and disinherited.
Left with only what she could grab in a short amount of time, she is left without a car, cell phone, laptop, and shoes. Seeking refuge from the paparazzi, Tori makes the two mile trip down to Chloe and Ethan's house. However when she arrives, she doesn't count on Miles living there while his home is renovated. And the last person she wants to see her when she was a rock bottom is Miles.
Inventor Tech Guy, Miles Girard has always though Tori was beautiful until she opened her mouth and condemned him and insulted him. Tori has always blamed him for what happened to Chloe, even if he knew nothing about it at the time. He has since been trying to make it up to his sister, even if she has already forgiven him. Its himself that he needs to forgive. When Tori shows up with nothing but a backpack and a few articles of clothing, his instincts take over and all he sees is vulnerability in Tori that he's never seen before. He may not have been able to help his sister but he would not fail at helping Tori. The problem is if she will let him help her.
Tori is finding that there is more to Miles that she originally thought. She has seen the pain that he carries and blames himself for from what Chloe endured. She just realize how tender and caring he is...not to mention what his touch does to her body. Tori is determined to figure out what her next step is or should be, when Miles steps in and takes matters into his own hands. Can these two put their flaws aside and come together as a couple or have they already doomed their relationship before it even has a chance to start.
FLAWED is a perfect way to release a spin off of an already successful series. FLAWED is also told in both Tori and Mile's point of view which keeps readers engrossed throughout the entire story line. Tori struggles with changing her spoiled trust fund baby partying ways into the responsible adult with finishing college, job hunting and spending a lot of time alone at home. While Miles is determined and wants nothing more than to help Tori he also forgets that the life he is affecting is not his own, but the woman that he has fallen in love with. These two are the perfect "flawed" couple brought together for them to realize that they are stronger together than apart. I absolutely got sucked into this story line, and just could not put it down. This is my first book by author Tracy Wolff, not sure how I missed her books, since she has over 14 books published....but I am certain FLAWED will not be my last.
Learn more about Flawed
SUMMARY
The bestselling Ethan Frost series introduces a tantalizing new hero—and the broken woman only he can save. Discover why Beth Kery once declared that readers of Tracy Wolff will "fall in love under the spell of a master."

When Tori Reed loses everything, she sets him free.
I told myself I'd never trust Miles Girard, no matter how brilliant or sexy he may be. His sister, Chloe—Ethan Frost's wife—is my best friend, but I know just how low Miles will stoop to get what he wants. Now he's the last thing I want: my boss.
Growing up, I had it all—except for the sense that I belonged. And when a mistake from my past surfaces in the press, my parents don't hesitate to cut me off.
But surprisingly, Miles offers me a helping hand.
Before I know it, our relationship turns unprofessional in the hottest ways. Of course, he still drives me crazy. But when I'm dealt the ultimate blow, Miles is there for me. And maybe he's the one I've been looking for all along.
---
What do you think about this review?
Comments
No comments posted.

Registered users may leave comments.
Log in or register now!