"The Essence of Holmes Lives On"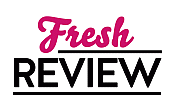 Reviewed by Diana Troldahl
Posted July 17, 2017

An incredibly rare piece of Sherlockian memorabilia, a main character with appealing quirks and of course a murder combine in ELEMENTARY, SHE READ, the first in Vicki Delany's new cozy Sherlock Holmes Bookshop mystery series.
I was first drawn in to ELEMENTARY, SHE READ by the premise of a bookshop slash gift shop devoted to the Sherlock Holmes world. I kept reading because I became attached to the characters, especially Gemma.
Gemma Doyle is a transplanted Englishwoman living in West London on Cape Cod. Refreshingly candid, Gemma's keen observation of her physical surroundings makes her an asset the local police would be wise to utilize. Couple those skills with her charmingly myopic inability to understand or follow some social cues, and she instantly became one of my favorite sleuths.
ELEMENTARY, SHE READ is cozy in the best possible way. It features an intriguing story line and amateur sleuth with a compelling reason to take part in the investigation and who contributes to finding the solution rather than (as sometimes happens in lesser books) getting in the way of the real detectives. It is set in a lovingly described coastal town with plenty of incidental characters.
Holmes enthusiasts will enjoy Gemma's almost Sherlockian attention to detail as well as the many nods to those who have created pastiches of the world created by Arthur Conan Doyle.
Vicki Delany is the author of several mystery series, including the Constable Molly Smith series, Year-Round Christmas series, Klondike Mystery series, the Sergeant Ray Robertson Rapid Read novellas (all written under the name Vicki Delany) and the Lighthouse cozy mysteries (written under the name Eva Gates.)
SUMMARY
Gemma Doyle, a transplanted Englishwoman, has returned to the quaint town of West London on Cape Cod to manage her Great Uncle Arthur's Sherlock Holmes Bookshop and Emporium. The shop--located at 222 Baker Street--specializes in the Holmes canon and pastiche, and is also the home of Moriarty the cat. When Gemma finds a rare and potentially valuable magazine containing the first Sherlock Homes story hidden in the bookshop, she and her friend Jayne (who runs the adjoining Mrs. Hudson's Tea Room) set off to find the owner, only to stumble upon a dead body.
The highly perceptive Gemma is the police's first suspect, so she puts her consummate powers of deduction to work to clear her name, investigating a handsome rare books expert, the dead woman's suspiciously unmoved son, and a whole family of greedy characters desperate to cash in on their inheritance. But when Gemma and Jayne accidentally place themselves at a second murder scene, it's a race to uncover the truth before the detectives lock them up for good.
Fans of Sherlock Holmes will delight in the sleuthing duo of Gemma and Jayne in Elementary, She Read, the clever and captivating series debut by nationally bestselling author Vicki Delany.
Excerpt
"How'd you know the kitchen's been ransacked?" Estrada said. "I didn't tell you that, and you can't see into the kitchen from the entrance."

"Do you doubt everything you're told, Detective Estrada? Must be a very difficult way to go through life."

She bristled.

"It was perfectly obvious," I said. "I smelled flour, tea, and sugar the moment we came in. Those are normal scents in anyone's house, but tonight they're of a strength that indicates they've been recently dumped from their containers. Overlaid with the odor of rotting vegetables, by which I assume the fridge door has been left open. I keep meaning to eat that kale because it's supposed to be healthy, but I really don't care for it.

"We can also assume that our intruder is a nonsmoker and doesn't apply perfume or aftershave regularly. Unfortunately, it hasn't rained for several days, although the forecast did call for some, so they didn't track mud into the house. The flour! An unforgiveable oversight on my part. You will, of course, want to take casts of footprints that have tracked through the spilled flour and sugar."

"It didn't get on the floor," Estrada said. "But it's all over the counter."

"As the front door appears to be untampered with, and I don't hand spare keys for my house to all and sundry, I'll assume our intruder came in through the back door. Therefore the kitchen would be the logical first place to search."

"Enough, Gemma," Jayne whispered to me.

"I only want to point out the obvious facts." I've been told on more than one occasion that some people don't understand my attention to detail and thus misunderstand the conclusions I draw from it. I have tried to stop, but I might as well stop thinking. And this didn't seem like a suitable time in which to stop thinking.

"The back door's been forced open, yes," Estrada said. "I'll admit, that was a good guess."

I was about to inform her that I never guess, but Jayne elbowed me in the ribs.

"I still think," Estrada continued, "you know way too much about what went on here when you were supposedly not at home. Never mind the dog. She doesn't seem to have done much to frighten off an intruder. She didn't have to be locked up or restrained while this person broke in and searched your house."

"That was no curious incident," I said. "She's a pet, not a guard dog. What does she care if someone tosses my living room as long as they don't attempt to abscond with all the dog biscuits?"

"I've asked the fingerprint techs to come over right away," Ryan said. "This is your home after all. In the meantime, I need you and Jayne to remain in this room."

"It scarcely matters," I said. "My fingerprints are everywhere. This is, as you pointed out, my house."

Ryan's phone rang. He lifted one hand, telling us all to stay in place, and answered. As he listened, his eyes opened wide. He let out a low whistle, turned, and walked to the window, so his back was to us. The sneak! He didn't want me reading his face. "Is that so? Looks genuine? Very interesting. Take them into custody. I'm coming back." At last, the police searching the hotel room must have found the jewelry. Took them long enough.

He put the phone away. "We're done here, Estrada. For now."

"Sir," she said, with a glance at me that I didn't care for one little bit. "If I might have a word."

They went into the hall. Estrada closed the door behind her. I righted the overturned desk chair and took a seat. Violet settled onto the floor beside me. Jayne tiptoed across the room and stood with her ear pressed to the door. Fortunately, she heard them returning and leapt out of the way in time to avoid being knocked senseless.

"You two are not to leave town without my permission," Ryan said.

I nodded.

"Don't talk to the press," Estrada said. "Or anyone else about this."

"We won't," Jayne said.

"We'll see ourselves out." At that moment the doorbell rang. Ryan opened it to admit a man and a woman with badges pinned to their shirts. They carried bags of equipment.

"Do this room first," Ryan said, "then the kitchen and the upstairs bedroom."

"You got it, Detective."

"What about my car?" I said.

"Take a cab," Estrada said.

"I'll put the dog outside," Ryan said. "Otherwise, she'll be in the way. Come on, girl. Gemma, get that lock on the back door fixed tonight."

Estrada left by the front door, and Violet trotted happily behind Ryan out the back.

Jayne and I watched the forensics people go about their business. I have to admit, I find it a fascinating procedure. Absolute proof to one's identity and presence can be so small it can't be seen by the unaided eye.

"If you don't mind, ma'am, can you step back, please. Give us some room to work."

"You've missed that spot there."

"Thank you so much for pointing that out."
---
What do you think about this review?
Comments
No comments posted.

Registered users may leave comments.
Log in or register now!