"Another gripping police procedural featuring Kate Burkholder & the Amish of Painters Mill, Ohio."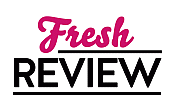 Reviewed by Tanzey Cutter
Posted July 16, 2017

Two years ago, a young Amish family was destroyed when Joseph King was arrested for murdering his wife, Naomi, while his five children slept down the hall. Tried and convicted, he's spent the past year in prison for a crime he vehemently claims he did not commit. Now, Joseph King has escaped and it's feared he will come for his children, aged five to twelve, who live with their aunt and uncle near Painters Mill, Ohio, where Kate Burkholder is Chief of Police. Kate knows Joseph personally from having grown up with him, since the Burkholder farm was next to the King farm.
When Joseph ambushes Kate and takes her hostage along with his children in their uncle's house, it becomes imperative for Kate to handle the dangerous situation in a manner that keeps them all alive. Admitting to Kate that he has a temper and was a drunken drug abuser, Joseph denies he ever struck his wife. And he emphatically swears he did not kill her.
Having heard those words from criminals before and not believing them, there's something in Joseph's eyes that make Kate listen. Could there be some truth to his words? Then actions beyond her control provide Kate the impetus to search for the truth, because if Joseph didn't kill Naomi, her murderer is still out there. What Kate uncovers will rock several close-knit communities in the area to the very core of their beliefs.
DOWN A DARK ROAD by Linda Castillo continues her exceptional Kate Burkholder series with another smartly formulated police procedural set in the Amish communities around Painters Mill, Ohio. The gripping premise, fast-paced narrative and, vivid characters kept me enthralled beginning to end. Castillo meticulously develops an intricate and riveting plot with suspense and mystery expertly interlaced, then delivers a chilling conclusion.
I've been reading (and loving!) this series from the first book and am always extremely satisfied with the experience. Fans of this series should definitely include DOWN A DARK ROAD on their not-to-be-missed reading list.
SUMMARY
In this electrifying new thriller in the New York Times bestselling series, a convicted murderer is on the run and Chief of Police Kate Burkholder must catch him before he strikes again.
Two years ago, Joseph King was convicted of murdering his wife and sentenced to life in prison. Now King, a "fallen" Amish man known as a drug user with a violent temper, has escaped, and he's headed for Painters Mill.
News of a murderer on the loose travels like wildfire, putting Chief of Police Kate Burkholder and her team of officers on edge. But this is personal for Kate. She grew up with Joseph King. As a thirteen year old Amish girl, she'd worshipped the ground he walked on. She never could have imagined the nightmare scenario that becomes reality when King shows up with a gun and takes his five children hostage at their Amish uncle's farm. Armed and desperate, he has nothing left to lose.
Fearing for the safety of the children, Kate makes contact with King only to find herself trapped with a killer. Or is he? All King asks of her is to help him prove his innocence—and he releases her unharmed. Kate is skeptical, but when the facts and the evidence don't align, she begins to wonder who she should trust. Spurned by some of her fellow cops, she embarks on her own investigation only to unearth an unspeakable secret—and someone who is willing to commit murder to keep it buried.
---
What do you think about this review?
Comments
No comments posted.

Registered users may leave comments.
Log in or register now!