"I wanted to be wrapped around his heart, live within his soul, consume his mind."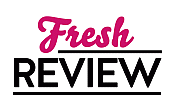 Reviewed by Sherri Morris
Posted July 15, 2017

BURNED HEARTS in the third installment in Calista Fox's Burned Deep series and picks up after FLASH BURNED.
Ari DeMille is now married and five months pregnant with her husband's baby. Ari met her husband, Dane at his exclusive resort 10,000 Lux where she worked as an event planner and it was love at first sight for them. Dane is a billionaire who is part of a secret society that has originally set up to help people, but has over the years become corrupt. Since the explosion took out the main structure of 10,000 Lux, almost killing Ari, and as far as the public's knowledge killing Dane and his life long friend and bodyguard Amano. Now Amano is watching over Ari, while Dane is in FBI custody and working with them to bring down indictments to the rest of the corrupt Illuminati Secret Society. While Dane's motives are pure, many of the businessmen in the secret society want to turn him to their self serving purpose, or eliminate him.
When their child is born, the stakes become higher, and soon the pieces of this elaborate puzzle start falling into place. Even uncovering more than one person in the couple's inner circle is hiding terrible secrets. Ari and Dane team up to unravel the mystery quickly before everything they hold dear to them is destroyed.
BURNED HEARTS was an exciting read, leaving readers addicted to the series and the much needed answers that I am sure left readers of the series desperate for more. This is the first book I read in the series but author Calista Fox does an excellent job at filling in all the details and missing pieces. However, I would have probably gotten more invested in this couple and have more of an understanding of what has lead the couple to this point.
Calista Fox is definitely one author to read and keep your eyes out for. Her writing style is hot steamy page turner. You will regret if you don't read it. I cannot wait to see what else she writes next.
SUMMARY
I just wanted to crawl inside him and be a permanent part of him. I couldn't get close enough to him, even though we were melded together, our bodies moving in perfect sync with each other. I wanted to be wrapped around his heart, live within his soul, consume his mind.
That was the selfish part of an obsessive, unrelenting love. I wanted to be his every waking thought, every breath he took...
Dane captivated Ari from the first moment their eyes locked. Every second thereafter proved they were either fated for love...or devastation. Ari DeMille Bax has been the target of the axed investors of Dane's exclusive resort, 10,000 Lux. They will stop at nothing to get their revenge—no matter who they have to take out in order to get to Dane. But as the final stand comes to a head, deception and betrayal threaten to rock the foundation of the life Ari and Dane have started to rebuild. Their intense love and desire for each other continues to burn deep, but the evil surrounding them could rip them apart for good. To save all that they cherish, Ari and Dane must lay their lives and their hearts on the line, once and for all…
---
What do you think about this review?
Comments
No comments posted.

Registered users may leave comments.
Log in or register now!