"Can love be found among the chaos?"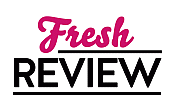 Reviewed by Gabrielle Lee
Posted July 15, 2017

Romance Paranormal | Romance Erotica Sensual | Fantasy Urban
Put together an angry viking and the snarkiest crow there is and you get the tale told in THE UNYIELDING by Shelly Laurenston. Stieg and Erin are the main characters of this third book in the Call of Crows series. The two make a great couple and watching their adventure take shape makes for a nice read. They may not like each other but they must work together to save the world. The clans must work together to stop Loki before he begins the destruction and it seems that Erin in right smack in the middle of it all. Can Stieg and Erin tolerate each other long enough to work together to sort it all out or is the world doomed already?
Once again readers are treated to the great writing of this author. Shelly Laurenston does a great job of creating a wonderful mythology an dwell rounded characters. I was immediately drawn in to this world right from the start. I love Erin. She is a handful and it was great watching her annoy and confound many people including Stieg but he holds his own against her. As much as these two are opposites their attraction soon comes along. As grumpy and mean as Stieg is there is a man with a heart underneath it all and as the saying goes opposites attract. I enjoyed seeing the two work through everything and work their way to a happy ever after. The author does a good job of weaving the romance and action together with a nice big helping of snarkiness. I could not get enough of the banter between Erin and Stieg. I loved this world an all the characters in it. We are treated to the feelings Stieg and Erin have and attraction is one of those feelings. I loved these two together. Their story is full of gods, mythical creatures, shifters and more. As they work to save the world love comes in to play. Can they save themselves or will they let love take its course?
Action and adventure abound in this story. The author has done a good job of bringing this world to life. I love all the characters and their interactions. I especially like that the women can hold their own. Erin is not one to back down or a damsel in distress - ever. She has made many enemies and now it is Stieg's job to keep her alive long enough for them to save the world and after that Stieg has plans of his own.
I enjoyed the mythology that makes up this world and cannot wait to return to it.
SUMMARY
Stieg Engstrom, Angriest Viking Ever, has got big problems. The human Viking Clans of earth are in danger of being obliterated—along with the rest of the world—and the only one who may be able to save them is a super pain-in-the-ass Crow. Most people annoy Stieg, but this is the one woman he really can't stand…
Erin Amsel loves being a Crow! Why wouldn't she when the other Viking Clans are so hilariously arrogant and humorless? She's not about to let all that come to an end! She just didn't expect to be shoulder to shoulder in battle with Stieg. Then again, he's so easy to torment—and also kind of cute.
With the future of the world riding on them, Stieg knows he'll have to put aside his desperate need to kiss the smirk right off Erin's face. Wait. What? He didn't mean that—did he? No!They have one goal: To conquer the idiots. Because nothing bugs Stieg more than when idiots win. If only he can keep himself from suddenly acting like one…
---
What do you think about this review?
Comments
No comments posted.

Registered users may leave comments.
Log in or register now!