"Would you take the risk for love?"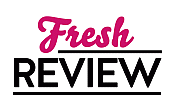 Reviewed by Gabrielle Lee
Posted July 15, 2017

CALL TO HONOR by Tawny Weber brings readers a wonderful story of love. Diego and Harper fight hard for their happy ever after. When a mission goes awry Diego and his team must fight to prove their innocence. As the team works to do this Diego goes undercover and meets his new neighbor; Harper and Harper is someone he longs to get to know better and not just for his job. But that is not a smart thing to do and Diego knows this but it is hard to fight the attraction that they have. Can love be built amongst all the lies? What will Harper think of him when she learns the truth? Will what they have be tarnished or can trust be earned?
Harper and Diego's story quickly pulled me in. The two are good together and I enjoyed watching them work through everything. Harper is a strong woman who has worked hard to give her son a good life after his father left the picture. Diego is a good man who fights for what is right and deals with his own battles. The two have good chemistry and their relationship builds nicely to include Harper's son. The author does a good job of mixing the romance with the action and suspense of this story. The plot moves along at a good pace and kept my attention all the way to the end and even than has me wondering what will come next in this world. Not only do Harper and Diego make an impression but many of the secondary characters made themselves known and I am eager to see more from them. Tawny Weber brings this world and its characters to life. I enjoyed Harper and the fact that she is a single mom and able to move on and give her son a good life. She is a strong and independent woman who can take care of herself but can still be hurt. With Diego she takes a chance and just might pay for it.
I enjoyed the buildup of the main characters relationship. Their story is full of emotion. Trust is a hard thing to give and it should not be taken lightly. Diego and Harper learn this the hard way but still take the chance.
SUMMARY
The Poseidon team are hard-bodied, fiercely competitive navy SEALs. But when a sensitive mission goes disastrously wrong, three of the team's finest will have to trust their hearts and instincts to uncover the truth…
"No man left behind" is inscribed in the DNA of every SEAL and Lieutenant Diego Torres is no exception. But with a team member killed—and the body missing—Diego's honor is sorely tested. Now his career and reputation are on the line, and a traitor is hiding among them. Diego wants answers…and only one woman has them.
Single mom Harper Maclean has two priorities—raising her son Nathan and starting a new life. Her mysterious new neighbor may be impossibly charming, but Diego asks too many questions about her past—and about the father of her child. Questions she fears will reveal her burning attraction for Diego, and ultimately put them all in danger's path.
---
What do you think about this review?
Comments
No comments posted.

Registered users may leave comments.
Log in or register now!