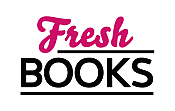 Summer Reads are HOT in July!
"Overwhelmingly Fun!"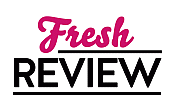 Reviewed by Monique Daoust
Posted July 8, 2017

Because one of her sisters caused a scandal, Lady Eleanor's parents have decided she should marry a respectable young man. They found one in the person of Bennett, Lord Carson, whose family desperately needs Eleanor's huge dowry to stay afloat. Lord Carson, does not want to get married especially not to a woman he doesn't know, and besides he has no time to court her. He asks his rakish brother Lord Alexander Raybourn to find out more about his intended. Eleanor knows she must obey her parents, as her sisters' future depends on their family's reputation, still Eleanor always thought she would marry for love. Lord Carson is good-looking, nice enough; maybe getting married to him would be tolerable, but Eleanor has a list of things she would like to do before getting stuck in a loveless marriage: she wants to experience joy, she wants to live, she wants to be overwhelmed. It turns out that Lord Alexander is very overwhelming indeed...
Megan Frampton kicks off her brand new series in style! The author has a grand old time with the English language, along with winks and nudges to the reader. Eleanor loves ancient mythology, it is how she accidentally meets Alexander, and the fun begins. Alex's reading preferences tend to books with most improper pictures, we know where this will all lead, but what fun it is getting there! Eleanor is average, a so-very-average Duke's daughter; she doesn't see past the end of her nose without her spectacles, and this is also a source of great amusement. LADY BE BAD is light and witty, but there is also food for thought, as we have two perfectly nice people who are pushed into a marriage neither wants.
I loved the interactions between the sisters, whose personalities shine, and in spite of rakish ways, and his apparent superficiality, Alex is a very nice man. Every character is sharply defined, and very early on, I felt as I knew them already. Alex and Eleanor are very good together, and it was entertaining to watch her go through her list of things to do, to which things are gradually added, mostly overwhelming things! The tone of the book is playful, the writing airy and clever, and there was a plot twist I hadn't predicted, and I hope we will read more about it. There are naturally sex scenes, and they are very tasteful and ŕ propos. I liked that Alex was not arrogant, and Eleanor, in spite of her impossibly domineering mother, is not a pushover. LADY BE BAD is a fabulous summer read, and I am looking forward to the other Duke's Daughters' stories!
SUMMARY
Once upon a time, a duke had five daughters who never made a stir. They practiced their French, their pianoforte, and their dancing…until one ran off with the dancing instructor, and the rest were left to face the scandal.
Lady Eleanor, the Duke of Marymount's eldest daughter, knows the burden is hers: she must marry well to restore the family name. So a loveless match is made and her fate is set. But then Eleanor meets her intended's rakish younger brother. With his tawny hair, green eyes, and scandalous behavior, Lord Alexander Raybourn makes her want to be very bad indeed.
With his very honorable sibling too busy saving the world to woo Eleanor, Alexander is tasked with finding out her likes and dislikes for his elder brother. But the more time he spends with the secretly naughty Eleanor, helping her tick off all the things on her good list for being bad, the more he knows what they want, and need, is each other.
---
What do you think about this review?
Comments
No comments posted.

Registered users may leave comments.
Log in or register now!