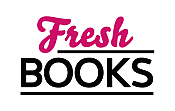 December brings fabulous reads!
"These horses gallop off the pages; a vividy illustrated guide to many facets of equines"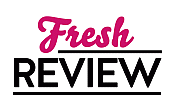 Reviewed by Clare O'Beara
Posted July 7, 2017

Non-Fiction Photography | Non-Fiction | Non-Fiction Pet-Lover
Whether you love horses for sports, beauty or hard work, this comprehensive and up to the minute encyclopaedia is a wonderful compendium of knowledge. If you're like me you won't be able to stop turning the pages. The beautiful colour photos of breeds, sports and many facets of equine life make THE HORSE LOVER'S ENCYCLOPEDIA an addictive read.
Author Jessie Haas spends a couple of pages introducing her own horses and her love of them; then it's off at letter A. Whether you want a photo of an Arabian (who doesn't?) or you need to know the difference between blanket-spot and leopard-spot Appaloosa, you'll find it here - and I like that we also get a potted history of each breed. Some breeds like the Caspian, Exmoor and Breton have been in existence for thousands of years; the Quarter Horse, Missouri Fox Trotter and Tennessee Walking Horse a couple of hundred years; while others like the American Curly, Florida Cracker, Moyle and Azteca are only a few decades old. In fact I was very interested in the new breeds, most stemming from the Americas, as they include some not contained in Denhardt's The Horse of The Americas, published in 1975. And some of the oldest breeds we are told have endangered livestock breed status.
What if your horse is ill? Digestive or joint illness and injuries, less palatable conditions and a guide to normal feeding are all contained. This could be a first-reference veterinary handbook. Scientific terms are used, like metabolic processes, but in straightforward style that I find easy to read. One comment; we are told a few times that mules are always sterile, but when I first learned about them, we were told that mules are usually sterile, but sometimes they are not. And a couple of years ago I saw an article about a jenny mule which had produced a healthy foal, with the explanation of the rare chromosome match required. The various sports in which we employ our equine friends are well described and illustrated, from four in hand carriage driving to barrel racing, dressage and polo. Fox hunting in Virginia is shown with a look at the controversial sport in Britain too.
A word of warning. This might be too much concise information to give a child who is merely pony mad and just wants to have fun. Be guided by a young rider's reading age and a wish to expand their knowledge beyond feeding, grooming and winning prizes. I find the book suitable for adults and advanced young adults.
I like that the book tries to be open and honest and doesn't shy from less easy topics. I also spotted a photo of the Irish Draught judging at the renowned Dublin Horse Show. We see horse teams used for logging in environmentally sensitive areas, giving potential for further discussions. A para-equestrian is featured, as is a mounted police horse, as the use for horses spreads in new directions. Pack mule racing, anyone? And I even spotted a picture of a rhino. Find it if you can! THE HORSE LOVER'S ENCYCLOPEDIA will delight and inform horse lovers for sure. I can see it galloping off the shelves and into stable yards.
SUMMARY
Here is a completely revised, full-color second edition of the established go-to source for equestrian information. This comprehensive A-to-Z guide covers "everything horse" and bridges gaps in the equestrian universe between English and Western styles. More than 1,700 entries explain wide-ranging topics such as breeds, tack, facilities, equine care and management, health and safety issues, riding styles and disciplines, shows, and much more. Whether you're a rodeo hand, thoroughbred racer, seasoned professional, or armchair admirer, you'll get everything you need from noted equestrian author Jessie Haas' clear and thorough descriptions.
---
What do you think about this review?
Comments
No comments posted.

Registered users may leave comments.
Log in or register now!