"Filming at a glacier leads to a sudden death"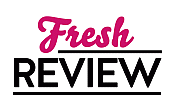 Reviewed by Clare O'Beara
Posted July 7, 2017

I thoroughly enjoyed the first book in the Charlotte Brody Mystery series, BORROWING DEATH, in which a young woman arrives in Alaska and lands a job with the Cordova Daily Times. This series is set in the Prohibition era, and Charlotte is supportive of suffragettes. MURDER ON LOCATION demonstrates that other sections of Cordova's population are looking for fair representation. The Alaskan Natives protest their treatment in film, interfering with the plans of a film crew which has just arrived on the SS Fairbanks.
As this is Charlotte's first Alaskan winter, she's still getting acclimated. The film crew find a new world and are clearly just treating it as an exotic backdrop. Native residents are concerned that scenes will depict them as brutal criminals. Led by Jonas Smith, they have engaged a lawyer, Caleb Burrows, and hold protest meetings. Charlotte covers the story, meeting stars Peter York and Roslyn Sandford, and director Stanley Welsh. All publicity is good publicity of course, but Charlotte starts to wonder if someone has deliberately leaked provocative information.
Social issues feel more personal in a small town, and the newspaper must tread carefully. Charlotte takes direction from her editor Andrew Toliver, who wants to be diplomatic, not sensational. I like this portrayal of the paper's responsibilities. Charlotte gains added insight from Rebecca Derenov, her half-white, half Alaskan Native ward. As the two young women live together they are sufficiently chaperoned and Charlotte doesn't come under undue pressure in her romantic life. James Eddington is the local law officer, and between keeping an eye on the film crew and escorting Charlotte, he's kept busy.
Descriptions are very realistic, from the clothing worn to the tang of coal smoke and steam from the railroad. I love the trip to Childs Glacier to film on location. However, this is also the venue for a shocking and perhaps accidental death. Given that feelings have been running high, and plenty of folks disliked the victim, Charlotte decides to take nothing for granted.
You may be chilled to the bone when reading MURDER ON LOCATION by Cathy Pegau, but I guarantee you'll be entertained. I can't wait for the next in this unusual crime series.
SUMMARY
In the Alaska Territory, suffragette Charlotte Brody is a newspaper reporter in the frontier town of Cordova. She's a woman ahead of her time living on the rugged edge of civilization—but right now the most dangerous element she faces may come from sunny California . . .
An expedition has arrived in the frigid wilderness to shoot North to Fortune—an epic motion picture featuring authentic footage of majestic peaks, vast glaciers, homesteaders, and Alaska Natives. But the film's fortunes begin to go south as a local Native group grows angry at how they're portrayed in the movie, fights break out, and cast and crew are beset by accidents and assaults. Finally, production is halted when the inebriated director falls into a crevasse—and dies of exposure.
Soon Michael Brody—the town coroner and Charlotte's brother—starts to suspect that Mother Nature was not responsible for Stanley Welsh's death. Charlotte, who's been writing about all the Hollywood glamor, is suddenly covering a cold-blooded crime story—and as springtime storms keep the suspects snowed in, she has to make sure the truth doesn't get buried . . .
---
What do you think about this review?
Comments
No comments posted.

Registered users may leave comments.
Log in or register now!