"The last thing either expected was to find love."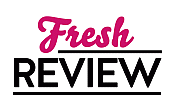 Reviewed by Annetta Sweetko
Posted June 27, 2017

Romance Suspense | Romance Erotica Sensual
For police woman Gabrielle Fawkes there is only one thing that is holding her shattered world together and that is revenge. Her husband was killed by a drug lord and all she can think about is getting the guy. At least until a chance shooting sends her to the hospital and to LUCA.
Luca Rizzoli knows all about betrayal and revenge but this Las Vegas crime boss has hardened his heart and won't be struck again. Until the mysterious angel who joins him in the hospital. How would it be even possible for the criminal and a cop to fall in love? It's against both worlds rules. But love has a way of fixing even the most impossibilities into exactly what people don't even know they are seeking.
In LUCA author Sarah Castille blurs the line between good guys and bad guys until her readers are just to immersed in the book to care for anything but the survival of Luca and Gabby, and reading as quickly as you can to find out how they work things out. Reading LUCA is really refreshing as having read a number of "mafia" and "bad boy" romances, I found the male leads to be overly crude and foul mouthed (and yes I know swearing and dirty talk is in real life an everyday thing, I've even sworn a time or two), but too much can be too much. LUCA managed to be realistic without being offensive.
Both Luca and Gabby try to keep their hearts out of whatever it is that is happening between them, but life, love and lust just have a way of changing a lot of ideas. It was fascinating watching the two worlds collide and then reform for the two of them. Ms. Castille put in a lot of fun and/or realistic characters to add to the color of this story-line as well as throwing in a number of twists, especially the one concerning the drug lord. Wow, did not see that one coming at all.
If you want sexy man with a good bit of criminal, strong woman with a head for what's really right and wrong, a twisted world that only these lovers can navigate, action and danger then LUCA is just what you want to read.
Learn more about Luca
SUMMARY
The mafia men of New York Times bestselling author Sarah Castilleís Ruin & Revenge series are hard, hot, and ruthless. They show no weakness and take no prisoners. But the right woman can soften their stone cold hearts and make them come alive with dark desire.
Luca Rizzoli was nearly destroyed by a brutal betrayal that cost him his family. Now a ruthless crime boss in Las Vegas, he lets nothing touch his frozen heart...until a smoldering encounter with a beautiful stranger ignites his passion. One night isnít enough for a man who takes what he wants―and Luca will do whatever he can to possess his mysterious temptress...
Police detective Gabrielle Fawkes lives for revenge. She lost everything at the hands of an unforgiving ruler of the Vegas underworld. Now she wants to see him six feet under. But when a near-fatal attack leads her into Lucaís arms, what was meant to be one night of unbridled passion becomes something forbiddingly more. Luca has his own agenda, but when strong, determined, kick-ass detective Gaby sets her sights on her target, Luca feels compelled to stand by her side and protect her at all costs. However, pursuing danger comes at a high price―and both Gaby and Luca must work together in order to eliminate the dark enterprise that threatens them, in Luca by Sarah Castille.
---
What do you think about this review?
Comments
No comments posted.

Registered users may leave comments.
Log in or register now!