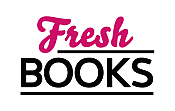 Suspense, thrills and love in October Best Reads
"Irresistible characters, sparkling wit, and superb writing make BAD HOUSEKEEPING a classic!"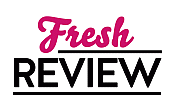 Reviewed by Monique Daoust
Posted June 14, 2017

Just like that, Agnes Blythe's life fell apart. Her long- time boyfriend dumped her, threw her out of their apartment, and she lost her part-time job. Instead of going to grad school, as she had planned, Agnes has moved back home with her father. Agnes was to have lunch with her father at the local diner, but he wasn't alone; Agnes' great-aunt Effie Winters was with him, which was not a pleasant surprise for Agnes. Effie's latest husband just passed away and she inherited the Stagecoach Inn, a derelict relic from the nineteenth century, set for demolition, but Effie will have none of that; her mind is made up: she will restore the building to its former grandeur or die trying.
Agnes hadn't seen her great-aunt in fifteen years, not since the day when Effie, a former model, tried to get Agnes hired as a chubby teen model. It still chafes because Agnes still hasn't lost the "baby fat". When Effie offers Agnes a job at the inn, Agnes flatly refuses, but has to accept when a "little mishap" prevents her from getting her old job back at the library. Agnes had a serious altercation with one of the woman at the library, the same one who turned up dead the following day!
At first glance, BAD HOUSEKEEPING seems like a light cozy mystery, until the bodies start piling up, and then I realized how very clever the plot really is, because until then, I had not really noticed, all caught up that I was in the introduction of Agnes' and Effie's world. Maia Chance has created unforgettable characters, the ones legends are made of. Agnes is dumpy but plucky, gloriously flawed and very relatable. There is also the running gag of her having to wear her old high school clothes, which never got old.
Ms. Chance's sparkling wit is at its apex, and the author had me chuckling and laughing out loud throughout. BAD HOUSEKEEPING is very fast-paced; the descriptions are so sharp I could picture everyone and everything; and the dialogues are superb: Agnes is snarky, a polar opposite to Effie, who is the epitome of cool and proper, and I could almost hear their respective voices.
The highlight of this fabulous book has to be the incomparable characterization: the characters are marvels of creativity, and Effie is one for the ages. Effie is a "young" septuagenarian, glamorous, elegant, stylish, worldly. She breezes through life, carefree and imperturbable -- or is it because of the Xanax and the Botox?. She is a take-charge type of woman, even when she has no clue as to what she is doing. Agnes and Effie are just about the oddest pair of amateur sleuths I have ever seen, and they have everything to become a classic. I adored every word of it, and I hope it will be a very long series!
SUMMARY
When 28-year-old Agnes Blythe, the contented bifocals-wearing half of an academic power couple, is jilted by her professor boyfriend for the town Pilates instructor, her future is suddenly less than certain. So when her glamorous, eccentric Great Aunt Effie arrives in town and offers a job helping to salvage the condemned Stagecoach Inn, what does Agnes have to lose? But work at the inn has barely begun when the unlikely duo find the body of manipulative Kathleen Todd, with whom Agnes and Effie both have recently had words. Words strong enough to land them at the top of the suspect list.

The pair have clearly been framed, but no one else seems interested in finding the real murderer and Agnes and Effie's sleuthing expertise is not exactly slick. Nevertheless, they're soon investigating a suspect list with laundry dirtier than a middle school soccer team's and navigating threats, car chases, shotgun blasts, and awkward strolls down memory lane.

In Bad Housekeeping, the first novel in the Agnes & Effie cozy mystery series by Maia Chance, danger mounts, deadlines loom, ancient knob-and-tube wiring is explored, and the ladies learn a thing or two about the awful, wonderful mistake that is going back home.
---
What do you think about this review?
Comments
No comments posted.

Registered users may leave comments.
Log in or register now!