"Past and present intertwine in this lively book about Virginia heritage - and crime"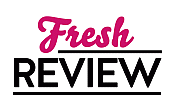 Reviewed by Clare O'Beara
Posted June 13, 2017

Mystery Pet Lovers | Mystery Woman Sleuth | Mystery Cozy
Can you believe this is the twenty-sixth book in this cheerful Virginia series? The chatty tabby cat Mrs Murphy and her friends Pewter the grey cat and Tee Tucker the corgi make a welcome return in A HISS BEFORE DYING. Autumn colours make the countryside even more beautiful as Harry Haristeen the farmer, and former postmistress, gets to grips with yet another unexpected death in the community.
A truck delivering cars is abandoned on the highway and the driver is soon found dead of no obvious cause. A few days later, the pack of beagles comes across the scent of death and leads the hunt to an African American man shot among bushes. Deer shooting season hasn't opened yet, so what happened? This victim carries a historical artefact linked to the former owners of the farmland. To learn more, we revisit 1785 and see how life was lived in Virginia, with manual labour, discrimination and deadly blizzards.
Mignon, a small, abused slave, decides she is fleeing the Garth farm and heading for a city like Richmond. Her weaver friend Bumbee agrees to help her but it won't be long before the girl's absence is noticed. The landowners sell timber and farm goods, supplying a growing demand. They also breed horses for racing. Their animals chatter among themselves too.
In present day, Harry admires Native American heritage products. Virginia had a history of merging Native children with those of African descent at school and the two groups intermarried. While modern life is more enlightened, the residents of Crozet want to restore old schoolhouses and create a museum. They also value the wildlife and church buildings that enhance the community. New housing developments crowd the Garth land. All these factors - and a robbery - interplay in discovering the truth behind the killings.
Those who have been following hardworking Harry's escapades for years will be pleased to read that she's now nearly five years clear after breast cancer surgery. This very real-feeling character and her friends and pets reflect the circumstances of many lives, as prolific author Rita Mae Brown has matured Harry over time. A HISS BEFORE DYING looks at living and past heritage and will be greatly enjoyed by cosy mystery fans.
SUMMARY
Rita Mae Brown and her feline co-author Sneaky Pie Brown are back chasing mystery with their unique circle of Southern sleuths. And though the changing colors of fall are a beauty to behold, this year the scattered leaves hide a grim surprise.

Autumn is in the air in the Blue Ridge Mountain community of Crozet, Virginia—and all the traditions of the changing seasons are under way. Mary Minor "Harry" Haristeen cleans her cupboards, her husband, Fair, prepares the horses for the shorter days ahead, and the clamorous barking of beagles signals the annual rabbit chase through the central Virginia hills. But the last thing the local beaglers and their hounds expect to flush out is a dead body.

Disturbingly, it's the second corpse to turn up, after that of a missing truck driver too disfigured to identify. The deaths seem unrelated—until Harry picks up a trail of clues dating back to the state's post-Revolutionary past.

The echoes of the Shot Heard Round the World pale in comparison to the dangerous shootout Harry narrowly escapes unscathed. Next time, it may be the killer who gets lucky. But not if Harry's furry friends Mrs. Murphy, Pewter, and Tucker can help it. Lending their sharp-nosed talents to the hunt, they'll help their mistress keep more lives from being lost—and right an injustice buried since the early days of America's independence.

"As feline collaborators go, you couldn't ask for better than Sneaky Pie Brown."—The New York Times Book Review
---
What do you think about this review?
Comments
No comments posted.

Registered users may leave comments.
Log in or register now!