"Nightwing has his own town and he is just getting started cleaning up"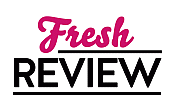 Reviewed by Shellie Surles
Posted June 8, 2017

Nightwing has moved to Bludhaven, got an apartment, and he is even making friends. Yet his night activities have picked up and he is working to clean up a town dirty from the top down. The excitement is non-stop from the first page. Batman even comes to town to check up on him and see how things are going. Their fights are full of great scenes that make you want to go to the gym.
The volume has numerous stories and amazing artwork that keeps you in its grips. Shockingly, Dick Grayson even gets married and has a wedding with numerous guests that surprises. What shocks even more is their lack of knowledge that the wedding was going to happen. What is even more shocking than the wedding is the honeymoon.
NIGHTWING VOL 2 ROUGH JUSTICE, is full of stories where Nightwing is involved in dishing out some serious rough justice. The artist and authors have done a great job of giving Nightwing a town that needs serious cleaning up and a pretty fun time doing it.
SUMMARY
In the fallen city of Blüdhaven, crime and corruption have replaced civil society almost entirely. From the mayor on down to the lowliest dogcatcher, everyone on the public payroll has been bought and paid for by the gangsters who run the show. But this town's brutal status quo is about to be disrupted by the last thing anyone expects: a hero.
---
What do you think about this review?
Comments
No comments posted.

Registered users may leave comments.
Log in or register now!