"Tough cowboy takes on teenage daughter"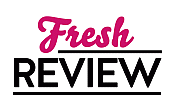 Reviewed by Sandra Wurman
Posted June 8, 2017

In DOWN HOME COWBOY Maisey Yates takes on the challenge of dealing with a sullen teenage girl (is there any other kind) while trying to reestablish yourself in a new town, new home and possibly find a way out of the lonely closed in existence of a man whose wife suddenly walked away not only from their marriage but their daughter as well. Maisey Yates excels at relationships and her pairing of couples is candidly second to none. Well at least in my very humble opinion. Suffice it to say once you've read a Maisey Yates story you are hooked.
DOWN HOME COWBOY is a sort of welcome back to Copper Ridge, but newcomers are quite welcome and will quickly become acquainted with some lovely characters.
Cain Donnelly and his sixteen year old daughter Violet are going through yet another period of adjustment. It seems as if the two of them are continually adjusting to still another phase. Violet was in her teenage angst stage. Hating her father. Bemoaning the fact that Cain relocated them away from friends and school. Cain had been by her side through all the stages since the mother left. For the most part Cain did okay for someone who considered himself rather ill equipped - but he has been a wonderful dad. Realizing you are doing your best is a difficult hurdle. Violet is basically a good kid -- just really unhappy right now and most of her moods and attitude is of course directed to her father Cain.
Cain is valiantly trying to cope and not over react -- but he's no saint. On a more personal adult side, well, Cain doesn't really have one and that's a gnawing issue. Cain can't figure out how to date or have any private time with any woman who might catch his eye. His brothers are becoming rather annoying reminded him what he is missing.
And then Cain spies Alison who surprises him. He is mentally already undressing her but of course he puts on the brakes. No time. Violet to consider. Still pretty raw from being summarily dumped. Alison is a whirlwind of personality, sexiness, courage and confidence. That's how Cain sees her. Alison has just recently taken Violet under her wing. At Alison's bakery there are actually lots of women who are learning skills needed to re-enter the workforce and create a robust resume. They learn all sorts of skill at the Pie In The Sky.
Lucky for Cain he likes pies. Cain is going to have to eat quite a few once he garners up the courage to ask Alison for help with Violet. Violet needs a woman's input and ear. Alison has already gained Violet's trust. So now all Cain has to do is keep his relationship with this woman who agrees to mentor his daughter at arm's length. It's for a good cause. Now the only question is whether Alison and Cain can maintain their cool. Each has so much baggage they fully acknowledge that they do not want or need a relationship. But sex. Well that's a horse of another color.
DOWN HOME COWBOY has dialog that absolutely sets the scene for this wonderful family story. Being a single parent is tough enough when kids are young. When they reach their teenage years that challenge escalates. Maisey Yates helps her characters maintain their sense of humor while honestly handling some tough times. Maisey Yates handles this issue with great respect for all parties -- parents, children, friends and family. And she somehow finds a way to include a segue into a personal life for them all. Just lovely.
SUMMARY
This Texas cowboy has come home to Copper Ridge to put down roots…but will he risk his heart again?
Asked where he'd be at this point in life, Cain Donnelly would have said anywhere but Copper Ridge, Oregon, living with his estranged brothers. But since his wife abandoned them, both he and his daughter, Violet, are in need of a fresh start, so he's back to claim his share of the family ranch. Local baker Alison Davis is a delicious temptation, but she's also his daughter's mentor and new boss. That makes her off-limits…until she offers a no-strings deal that no red-blooded cowboy could resist.
Alison has worked tirelessly to rebuild her life, and she won't jeopardize her hard-won independence. Especially if it also complicates Cain's relationship with Violet. But with Cain offering a love she never thought was possible, Alison has to find the courage to let her past go…or watch her future ride away for good.
---
What do you think about this review?
Comments
No comments posted.

Registered users may leave comments.
Log in or register now!