"An Aussie, a pet detective and danger equals love."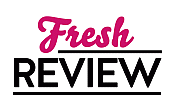 Reviewed by Annetta Sweetko
Posted June 5, 2017

Romance Suspense | Mystery Woman Sleuth
Macayla "Mac" Burkett is known as the pet detective. Her job is to find missing/lost animals and she is very good at it. She has an affinity with them and it turns out that she might have what is called a PHYSICAL FORCE with a human male that crosses her path.
Oliver Kelly is part owner of a search and rescue service, who comes to the rescue of a lovely detective. The sparks and danger have him feeling things he doesn't expect-- well at least he never expected to fall in love.
Let me say almost from the beginning I was hooked especially when Oliver said "Crikey" ... Aussie accents, words and mannerisms get me every time. There is a lot of action in PHYSICAL FORCES as it starts out with missing dogs, Mac witnessing a dangerous situation that has her being framed and from there it builds to a fascinating finish. But, intermixed in all this investigation is an amazing couple who were also busily examining the "love at first sight" that neither of them was expecting. I enjoyed the way Oliver and Mac talked to each other, they were saying things that needed to be said that cleared up any miscommunication and getting to know each other completely. He was more of a free spirited person, who was willing to go on a search and rescue job at the drop of a hat and she, a stickler for rules and regulations. There is a lot of depth to these two and as you read you will find that despite any differences they were meant to be together. Their dialogue together and with others added humor to this storyline that broke up the tense atmosphere. The bad guys came as a surprise to me and I am usually very good at picking them, but author D.D. Ayres gave a few neat little twist there at the end. You have to love the twisted roads and surprises that come and when you have time you think you say "oh, that's right! How'd I miss that."
In PHYSICAL FORCES you will find a hunk with a sexy accent and protective streak, a heroine who tries to play by the rules but falls anyway, rescue and rescued dogs, a sweet romance with the perfect amount of sizzle and a few nifty twists at the end. In other words a book that will leave you wanting more.
SUMMARY
LOVE TO THE RESCUE
Macayla Burkett is no ordinary private eye. Sheís a pet detective, dedicated to tracking down missing dogs and cats. When two famous racing greyhounds disappear and turn up dead, Macayla finds herself in the midst of a much more serious case. And when the thieves target her and threaten her life, she realizes sheís in grave danger―until a ridiculously handsome stranger enters the picture Ö
Oliver Kelly may look like a male stripper, but his muscles arenít just for show. The gorgeous Australian is co-owner of a K-9 Search and Rescue service dedicated to saving those in danger. When he and his K-9 partner, an Australian shepherd named Jackeroo, rescue the fiery detective from trouble, the sparks begin to fly. And when they join forces to stop a widespread case of animal theft, it unleashes a torrent of passion thatís impossible to tameÖ
Don't miss Physical Forces, a K-9 Rescue novel from D. D. Ayres!
---
What do you think about this review?
Comments
No comments posted.

Registered users may leave comments.
Log in or register now!