"Life on the prairie was not easy, especially with gold thieves riding into town"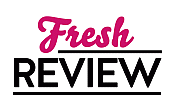 Reviewed by Clare O'Beara
Posted June 1, 2017

Inspirational Historical | Romance Historical
This is one of those fun frontier stories of a temporary or convenient relationship to preserve appearances. Only in the case of A TEMPORARY FAMILY the stakes are quite a bit higher. In 1869 Nebraska, the wounds left by the recent war still run deep. A young woman travelling with three children arrives at a stage stop in a mouldering mine town. Tilly Hargreaves is caring for her nieces who were orphaned by the war. As one girl isn't well, they stay for a few days; those roads are exhausting.
Only former soldier Nolan West, the staging master who likes life quiet and orderly, is around when a grim bunch of men ride into town. They're gold thieves after a shipment. Nolan figures the best way to protect Tilly and the girls is to claim them all as his own.
Tilly is a highly respectable young lady who has worked in her father's law firm, but the soldiers returning home meant that women lost their jobs. She's hoping to meet interesting people and find suitable occupation at the end of the journey. Well, faking a marriage in a one-horse town wasn't what she had in mind, but if it keeps the children safe she'll do it. Lucky for her, Nolan is a very decent man, if he has his quirks. Those desperate outlaws are something else altogether.
The main feature of this tense tale is the all but abandoned mining town, which Tilly and the girls explore. From a racoon in a stove to a collapsing floor, we get plenty of excitement. Poor Nolan hates confined spaces but has to enter some of them, while trying to keep up the impromptu family act. Sometimes we only learn a person's true character under pressure.
Sherri Shackelford has written a series called Prairie Courtship of which this is one, and she enjoys researching her historical backgrounds. The romance is suitable for any reader and I found it very interesting to learn about the life and times for an independent woman. A TEMPORARY FAMILY is an enjoyable historical adventure with a developing understated romance.
SUMMARY
MAKE-BELIEVE MARRIAGE
When Tilly Hargreaves and her three nieces are stranded at his small stagecoach station in an abandoned town and threatened by outlaws, Nolan West must protect them. And the only way he can do that is by pretending he's married to Tilly. But can the former solider, whose only wish is for solitude, stop himself from growing attached to his temporary family?
Tilly knows the charade is necessary to keep her and the girls safe, but now her heart is in danger. The longer she pretends the stoic station agent is her husband, the more genuine their union feels. Nolan believes he's better off alone, but Tilly's certain that if he'd only open his heart to his make-believe family, he'd want to claim them as his for real.
---
What do you think about this review?
Comments
No comments posted.

Registered users may leave comments.
Log in or register now!