"Ireland, rugby players and a self-willed woman star in this romance"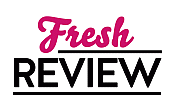 Reviewed by Clare O'Beara
Posted June 1, 2017

Romance Sports | Romance Contemporary
If March has given you a love of all things Irish, you might want to grab a copy of the Ireland-based exciting romance TRYING SOPHIE. Our main character Sophie Newport is half-Irish, half-American, growing up in Ireland without being pretty and suffering the disgrace of her dad's having run off with another woman. Her childhood isn't easy and she tries not to care. As a college graduate however, she's supposed to be in control of her own life. But selfish dates and a manipulating mother mean that even the family trusts aren't enough to guarantee happiness.
Sophie's mom has lived in Boston for decades and refuses to go back to Ireland. So when Sophie's grandfather has a heart attack, it's the younger generation who has to visit the little town of Ballycurra. Here Sophie meets up again with the terror of her schooldays, Declan O'Shaughnessy, now a rugby star and ladies' man. He'd never be interested in a travel journalist, she thinks, and he never liked her anyway. Not to mention he clearly doesn't respect women. Well... times change.
Rugby is a fast physical sport, played without padding and helmets, with every chance of strong contact and getting injuries. Declan plays for both Dublin and Ireland, making him the equivalent of a film star. While he now lives in Dublin, he makes regular trips to Ballycurra and Sophie's Fitzgerald grandparents are family friends. Sophie finds more changes. The little town has prospered and modernised. Another school nuisance, Cian Kelly, now works in her grandparents' bar, every bit as handsome as Declan. Maybe it's something in the water that makes Irish guys turn out so well.
Be prepared for strong language and adult action as these mid-twenties people explore life, lust and love. The second half of the book is a series of steamy scenes for those who like their romances physical. That's far from all the tale of course!
Rebecca Norinne is from the US but now lives in Dublin with her husband and enjoys rugby, bars and travel, not necessarily in that order. She has also written about the Hollywood lifestyle and plans a series of 'Dublin Rugby' themed books. TRYING SOPHIE gets them away to a flying start.
SUMMARY
She was his first love. He wants to be her last.
Sophie Newport loves her life: she's travelled the world and lived by her own rules. But when her grandfather has a heart attack, she drops everything and boards a plane back to Ireland for the first time in years. Two weeks, that's the plan. Until one look at her childhood nemesis has her rethinking everything. Much to her chagrin, there's something about the sexy rugby star she can't quite shake. As kids he tormented her, but now he's tormenting her in other ways—sexy, naughty ways—and she actually likes it. So now, even though Sophie's sworn off athletes, she just might give Declan a try.
Sex and winning were the only things Declan O'Shaughnessy has cared about since making a name for himself as the star player of Dublin Rugby. Declan's not ashamed of his long list of conquests, but the constant partying and one-night stands are getting old. So when his first love waltzes back into his life, he vows to change his ways and attempt to right the wrongs of his past. He's never pursued a woman the way he chases down opponents on the field, but this time he won't let Sophie get away.
---
What do you think about this review?
Comments
No comments posted.

Registered users may leave comments.
Log in or register now!