"An absorbing study in secrets, murder, grief and recovery."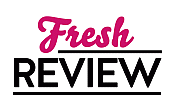 Reviewed by Lynn Cunningham
Posted June 1, 2017

Thriller Psychological | Suspense
Will Light is a broken man. Just a few months ago, he and his wife Sophie along with their beautiful 15-year-old daughter, Lucy, had a wonderful life. Will is a popular and successful artist with Sophia in her own successful career. Everything is perfect. Until the day that Lucy does not come home from school. She is eventually found brutally murdered.
Sophia goes through the stages of grief and finally comes out on the other side due to the help of a good friend. Will simply cannot move forward. He has no faith in anything any longer. He is focused only on finding the person who murdered his daughter and exacting justice on that person.
One day, a priest comes to his door and tells him that the Bishop would like for Will to accept a commission of painting each of the saints. Will has no interest in religion of any kind thus refusing the offer and sends the priest on his way. Later, he changes his mind and decides to use local townspeople as models for the saints. The more interaction that he has with his chosen models the more he feels that he has possibly discovered his daughter's killer.
When it comes down to it, is Will going to be able to go through with his plan for revenge or decide on forgiveness?
THE HALO EFFECT is a rather different sort of book. Yes, the plot forms around Lucy's murder and it does have a certain amount of suspense. On the other hand, THE HALO EFFECT contains elements of grief and its' recovery, faith, forgiveness, and closure. The character of Will Light shows one way that parents who have had children cruelly ripped from their lives in such a brutal and unnecessary way reacts. Sophia shows recovery through her faith and finally realizes that Will has to come to terms with his grief on his own.
The opening of THE HALO EFFECT pulled me into the story of the lives of these people. It did start to slow down a bit later in the book but, eventually, the plot picked up and began to speed along once more. I began to feel as if I knew these people and felt what they did. Just like Will, many people in the real world do feel the way that he does when his only child is murdered. It is always terrible to lose a child but to have someone make the decision to take that child, closure can be very difficult. Forgiveness seems impossible.
THE HALO EFFECT will arouse many emotions in you as you go through Will's terrible days and finally try to come out on the other side of his mind-numbing grief at the loss of Lucy. You will feel sad, anger, depression, and even irritated that Will does not seem to be even trying to move forward. Prepare yourself for one of the most important books of the year as you pick it up and turn to the first page.
Anne D. Leclaire understands people and she writes from the heart in THE HALO EFFECT. You will be absorbed into Will Light's life, breakdown, recovery, and answers. These are the things that all great books contain and Ms. LeClaire has managed to put everything together in one book.
SUMMARY
In this tour de force, a father, shaken by tragedy, tries to avenge his daughter's murder—and restore his family's shattered life.
It was supposed to be a typical October evening for renowned portrait artist Will Light. Over dinner of lamb tagine, his wife, Sophie, would share news about chorus rehearsals for the upcoming holiday concert, and their teenage daughter, Lucy, would chatter about French club and field hockey. Only Lucy never came home. Her body was found, days later, in the woods.
The Eastern Seaboard town of Port Fortune used to be Will's comfort. Now, there's no safe harbor for him. Not even when Father Gervase asks Will to paint portraits of saints for the new cathedral, using the townspeople as models. The only thing Will sees in each face is a mask of the darkness of evil. And he just might be painting his daughter's killer.
As Will navigates his rage and heartbreak, Sophie tries to move on; Father Gervase becomes an unexpected ally; and Rain, Lucy's best friend, shrouds herself in a near-silent fugue. Their paths collide in a series of inextricably linked, dark, dangerous moments that could lead to their undoing…or to their redemption.
---
What do you think about this review?
Comments
No comments posted.

Registered users may leave comments.
Log in or register now!