"Fate gives her a Hunter and a dream"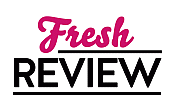 Reviewed by Annetta Sweetko
Posted June 1, 2017

Paranormal - Supernatural | Romance Paranormal
Amelia Sullivan wanted to escape from her family, her mixed feelings about life as part of the Willow Bend Pack. She is a human and was raised to believe that she shouldn't change that, but after her wild sister takes the "bite" to become a wolf she has to leave. Fate has other plans for this young woman when she is kidnapped and the change, unbeknownst to her, is forced upon her. She will be more than a SHADOW WOLF.
Mitch Jackson is a Hunter, he's very good at his job and when Mason Claybourne, via Julian, sends him after the missing member of his pack, Mitch goes. He finds her, rescues her with a little help from her and a bit of trouble and finds himself in a jam. He is isolated with her in a cabin in and ice storm and she is about to make her first shift. And it's all up to him to explain things and teach her to be a wolf.
A Hunter's heart isn't suppose to get tangled up like this, but this strong willed sometimes edgy human about to turn has a grip on him he never expected. But he' s a Hunter, basically a lone wolf and the shifters are at war, forcing him to choose his duty or his heart.
For the first time in a long time, I am speechless, I don't know where to start. I loved SHADOW WOLF but it's more than that. Author Heather Long took us more into the life of shifters and the humans who live with and know them. Mitch Jackson is the epitome of a Hunter, and a good man. I have to admit that I didn't think much of Amelia Sullivan from past books, but after delving into her life and feelings she got check marks in my book. Family can be such a pain at times. I liked that neither of these two were perfect. So many of the "heroes" in stories are larger than life, but Mitch screwed up a couple of times and that just made him more endearing. Amelia might have been a tad too argumentative but I came to believe that was knee jerk reaction to things and it often made Mitch smile.
The Wolves at Willow Bend is one of my favorite series and this one is a perfect example of it. In SHADOW WOLF you will find fear and danger, love that overcomes everything, add to it the freedom to be who you really are and a chance to kick some vengeance butt, what more can you ask for? Just grab up SHADOW WOLF and you will get all that and more.
SUMMARY
Most Lone Wolves have a story—a pack they left behind, a love they lost, or worse, one they buried. Some leave their packs to roam because they crave freedom, and independence. Some leave because in their hearts, they can't bear to stay. Some leave because they see no way to go back…
Most wolves will roam at some point in their lives, fledgling adults leave to explore the world while more senior wolves may undertake a journey they always wanted. Many come home again, Mitch Jackson didn't. He thrilled to living life on the road, first as a roadie for a rock band, traveling from city to city then later as an animal trainer at a circus. He's had a lot of jobs, and all of them fun. His years as an Enforcer hasn't curbed his smile, but a rogue invasion of Russian wolves are enough to put a damper on anyone's party especially when they set their sights on the packs' more vulnerable members…
Amelia Sullivan couldn't stay in Willow Bend, not after her sister embraced the life she'd always wanted. It aggravated her that Shiloh's defiance earned her a free pass from their parents, parents who'd raised them all to reject the idea of going wolf. Having always put their family first, Amelia needs a breather from wolves, their politics, and their play. Taking the first excuse she can to go to a cooking school on the west coast, she flees. The last thing she expected was an order to return home within three months of her getting away. She wasn't a wolf, she doesn't have to obey…of course, not following the rules proves even mo more costly than she can imagine when she finds herself a pr prisoner and the change she always thought she wanted fo forced upon her...
Rescuing Amelia seemed a straightforward job until Mitch realizes what they've done, then saving her life proves to be the easier task as she undergoes her first transformation far from any alpha. Can a happy go lucky Enforcer find the strength to keep her sane?
---
What do you think about this review?
Comments
No comments posted.

Registered users may leave comments.
Log in or register now!