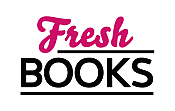 Fall in love with June books!
"She's the beta of her clan, but the alpha of his heart!"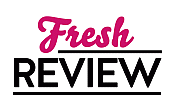 Reviewed by Monique Daoust
Posted May 30, 2017

Alan Carman had been in love for half his life with Tonya Kappes, but it was never the right time for them. When Alan came back to his hometown of Gladwin, he thought nothing could rain on his parade, but a mad scientist with his evil female cougar-shifter acolyte sank any hope he had for a normal life. That's when Alan was abducted, and his shifter DNA artificially activated, which made him what he thinks of as a monster. Only one thought now occupies Alan's now nearly-animal mind: kill the cougar Elisabeth Oltheten who ruined everything. Tonya doesn't like what Alan has become, but she is still attracted to him, and she decides that she will do what it takes to get Alan home, even if she has to resort to her feminine wiles, a part of herself she has downplayed for years because of her profession as a policewoman: she'll have to seduce Alan if it's what it takes to get him to come home.
FOR THE BEAR'S EYES ONLY continues the wondrous adventures of the Grizzlies Gone Wild series, and I could hardly wait for Alan's story, as the clan chases after the evildoers who are experimenting on shifters. I am still in awe of Kathy Lyons' incredible worldbuilding, how the animal and human halves of the shifters are so interdependent, sometimes at war with each other, and how the animal is ever so present. I loved the solutions town deputy sheriff Tonya comes up with when trying to rein in Alan, after her first attempt fails. She is an amazing character: she is scared of Alan, yet still attracted to him, but her grizzly has set her sights on Alan as her mate, which causes a lot of problems. Alan is even more conflicted, as he is fundamentally a good, nice, and dependable non-violent man, and what a struggle it is for him to deal with the monster who constantly threatens to take over. Alan and Tonya are fundamentally law-abiding citizens and it is a real struggle for them trying to deal rationally with the issues at hand, especially with a blood-thirsty monster-Alan.
FOR THE BEAR'S EYES ONLY unfolds at lightning speed, the writing is impeccable as always, and gosh, sometimes this story is really scary because I liked the characters, and worried about them; I was almost hyperventilating when reading the fierce battles, and the equally ferocious sex scenes, which are steamy beyond belief and quite daring, in a shifter sense. Still with all this mayhem and violence, the tenderness at the heart of Tonya and Alan's relationship remains; he loves her so much, it hurts to see him suffer so much. And Ms. Lyons comes up with a glorious ending that had me tearing up. What a fabulous voyage this series has been, and I can only wonder what the ingenious Kathy Lyons will think of next!
SUMMARY
BEAR ON THE PROWL
Life as Alan Carman knew it is over. After he was captured and tortured by a mysterious enemy, the lawyer's latent grizzly-shifter DNA was triggered. The old Alan is gone, and in his place is a terrifying vicious beast that lives and breathes for revenge. He will track down the person who did this to him-and it'll be the last thing he ever does.
Tonya Kappes refuses to let Alan run headlong to his death. A bear-shifting deputy-and the Gladwin Clan's beta-Tonya faces Alan with one weapon: the love that's lingered between them since they were kids. But the idealistic man she knew has changed...into something raw, primal, and unbelievably sexy, igniting every lustful cell in her body. And, if Alan can't learn to love the beast inside himself, maybe he can love the animal in her . . .
Videos
---
What do you think about this review?
Comments
No comments posted.

Registered users may leave comments.
Log in or register now!