"Lies and the ensuing confusion"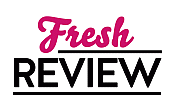 Reviewed by Helen Williams
Posted May 30, 2017

ALL THE LIES WE TELL is the first book in the Quarry Road Series that involves lies throughout a family that spans over several years. There are two sets of siblings that live right across from each other. There were unacknowledged or unspoken feelings that lead to messy situations of betrayal, longing and loss. When tragedy happens things become even more complicated and cause people to make decisions that causes pain all around. Megan Hart writes a story that shows how sibling rivalry can change a relationship and how an absent parent changes an individual's perspective. There is some dysfunction involved due to the fact that no one actually admits to feelings which only leads to decisions made where none of them are happy.
Alicia Harrison and Ilya Stern decide to marry after a tragic loss, which becomes very obvious to be a mistake. Even though they get a divorce they are still in each others life. They are neighbors because they each are living in the homes they grew up in, which happens to be across the street from each other. In addition to that they run a business together. This really is a strange relationship.
Things really become strange when Ilya's brother Nikolai returns home when their grandmother dies. The story begins to reveal the lies all of them have been telling. Throughout the story Megan Hart returns to the past and slowly reveals the various lies. The absent mother returns and it's obvious that there is a strained relationship between her and her sons.
There are more lies to be revealed that will undoubtedly come to light in the next book. I'm still not sure what I feel about this story. Every one of these people are so messed up about their feelings and when the absent mother shows up it adds more confusion. But I'm willing to read ALL THE SECRETS WE KEEP to find out.
SUMMARY
Everyone knew Alicia Harrison's marriage to Ilya Stern wouldn't last. They'd grown up on a remote stretch of Quarry Street, where there were two houses, two sets of siblings, and eventually, a tangled mess of betrayal, longing, and loss. Tragedy catapulted Allie and Ilya together, but divorce—even as neighbors—has been relatively uncomplicated.
Then Ilya's brother, Nikolai, comes home for their grandmother's last days. He's the guy who teased and fought with Allie, infuriated her, then fled town without a good-bye. Now Niko makes her feel something else entirely—a rush of connection and pure desire that she's been trying to quench since one secret kiss years ago. Niko's not sticking around. She's not going to leave. And after all that's happened between their families, this can't be anything more than brief pleasure and a bad idea.
But the lies we tell ourselves can't compete with the truths our hearts refuse to let go…
---
What do you think about this review?
Comments
No comments posted.

Registered users may leave comments.
Log in or register now!