"Humor and wildly sexy encounters balance the drama in this delightful hockey-themed romance!"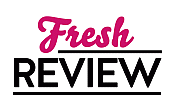 Reviewed by Miranda Owen
Posted May 25, 2017

Romance Erotica Sensual | Romance Sports | New Adult
CONFESSIONS OF A FORMER PUCK BUNNY is book four in Cindi Madsen's Taking Shots series. The main characters in CONFESSIONS OF A FORMER PUCK BUNNY are all college age like is typically the case for books in the "New Adult" romance sub-genre, however the tone is generally a bit lighter than most "New Adult" stories. Although this is book 4 in a series, and I haven't read the previous books, this works well as a standalone romance. College newspaper editor Lindsay Rivera and hottie hockey player Ryder "Ox" Maddox try to get a handle on their mutual attraction while battling the doubts and insecurities their parents have contributed to. The friendships, humor, and wildly sexy encounters balance the drama in this delightful hockey-themed romance.
Lindsay's mother and Ryder's mom and dad have not given the best example of what a healthy romantic relationship looks like. Lindsay's mom may love her daughter, in her own way, but the unstable home life she provided Lindsay coupled with her questionable relationships with men have left Lindsay with a skewed outlook on love. The cartoonish and amusing way that Lindsay flees at every attempt Ryder makes at getting close to her only succeeds in making Ryder even more beguiled by her. I like how this story is told from alternating perspectives. Cindi Madsen does a wonderful job of explaining Lindsay's hang- ups and giving her complexity with a dash of silliness. Ryder is a hero with the right blend of sweet and sexy. This hockey player hero is realistically flawed but he's also a guy who tries to do the right thing and realizes when he messes up, and the way he totally falls for Lindsay is nothing short of adorable.
CONFESSIONS OF A FORMER PUCK BUNNY is about believing in yourself and standing up for love. Cindi Madsen tells a captivating story about a couple with believably explosive chemistry together. Ryder's teammates add a lot to this story without taking the focus away from the two main characters. I look forward to going back and checking out the previous books in this "Taking Shots" series, and eagerly await Cindi Madsen's next book.
SUMMARY
Confession #1: I used to be a puck bunny, but after a hockey player broke my heart, I gave up all things hockey. Now Iím just focused on finding a way to pass my math class so I can graduate college.
Confession #2: Ryder ďOxĒ Maddoxís deep, sexy voice sends fuzzy tingles through my entire body, and Iím powerless to stop it. Which is a big problem since the hot, surprisingly funny hockey player is my new math tutor.
Confession #3: I canít stop thinking about how ripped Ryder is from all his hockey training, and how fun itíd be to cross lines with him.
Confession #4: I kissed a hockey player and I liked it.
Confession #5: If Iím not careful, I might relapse and fall for Ryder, and then Iíll be totally pucked.
---
What do you think about this review?
Comments
1 comment posted.
Re: Humor and wildly sexy encounters balance the drama in this delightful hockey-themed romance!

Thanks for the review. I've not read any of these, either.
Will be reading these books, now.
(Kathleen Bylsma 6:55pm May 30, 2017)
Registered users may leave comments.
Log in or register now!