"The last thing she expects is to find love."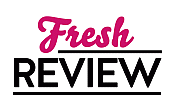 Reviewed by Annetta Sweetko
Posted May 17, 2017

Lara Ashburn, has an utter dislike for MCs having seen one destroy her home and family. Settled down to a life as a teacher, Lara enjoys the normalcy of her new life. The last thing she expects when she asks for a conference with one of her student's parents that she would come face-to-face with the DEVIL'S OWN.
Ryan (Chaser) Frey has enough troubles and a stuck up teacher is the last thing he wants to deal with. Yes, his teen daughter can be a troublemaker, but she's a good kid and he doesn't need an over-educated priss telling him how to raise her. His idea changes the moment he lays eyes on Lara. She's not what he expects and she's not in the least afraid of him ... and she is sexy as any woman he had ever met. The last thing he expects when he comes to the school is to be caught up by the teacher, her past and their future.
DEVIL'S OWN is a fast paced look into a motorcycle club and a woman who has to face herself and the real world around her. Lara had escaped the MC world that involved her uncle and brother. After getting a teaching degree she swore never to return but one look at Chaser and she feels the pull that will take her back. This is a steamy offering, but it also looks into various lives and feelings that everyone goes through, especially an abandoned teenager, a woman who never confronted her past and learned trust and a man who always thought the brotherhood of bikers was all he needed for a happy life. I'm not sure I liked that Chaser threw Lara under the bus with telling about her affiliation with a motorcycle club near the border, but it did give them more evidence that their president might not have their best interests in mind. (This is an ongoing theme in The Devil's Keepers series that DEVIL'S OWN is #3.) You will find yourself halfway through the book without realizing that time has passed because it moves quickly from scene to scene and you find yourself so caught up in it and the people in this storyline. This is the first book by author Megan Crane I have read but I will be finding the others in this series and look for anything else she has to offer.
If you are looking for a good read, with interesting and sometimes really psycho characters, a couple that find love despite themselves with a good hit of steamy and tender moments then DEVIL'S OWN is the book for you.
SUMMARY
From the bestselling author of Devil's Honor and Devil's Mark, this seductive novel of the Louisiana bayou kicks into high gear as a dangerously sexy biker takes a no-nonsense teacher on the ultimate thrill ride.
Lara Ashburn hates bikers. She watched a motorcycle club destroy her hometown, bringing her brother down with it. That's a life she put far in her rearview. So the last person she wants to see walking into her classroom is the top enforcer of the Devil's Keepers. Big, mean, and gorgeous, all tattoos and leather, Chaser is everything Lara should avoid. Yet the insane chemistry sparking between them tempts her to break all the rules.
Ryan "Chaser" Frey has his hands full with a teen daughter in need of tough love, and he doesn't have time for prissy teachers who want to tell him how to raise his kid. But Chaser never could resist a chick who gives as good as she gets. Lara is sexy as hell, and she's not afraid of him. Plus, her links to a California club could provide the Devils with leverage against their enemies. But that would mean mixing business with pleasure—and risking the one woman Chaser can't afford to lose.
---
What do you think about this review?
Comments
1 comment posted.
Re: The last thing she expects is to find love.

Hadn't heard of this series but will now be looking for the
books! Thanks.
(Kathleen Bylsma 4:24pm May 21)
Registered users may leave comments.
Log in or register now!