"The returned missionary seeks an Amish husband"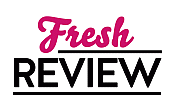 Reviewed by Clare O'Beara
Posted May 16, 2017

Inspirational Romance | Inspirational Amish | Amish
Leah Yoder is unique among Amish heroines I have read to date. She went to South America to be a missionary with her Mennonite husband, but when a fever struck, she was widowed. Now returned to Delaware, she seeks the services of The Amish Matchmaker in the fourth book in this series, A LOVE FOR LEAH.
Thomas Stutzman has walked with many single girls, enjoying life. But his family wants to him to marry, and the young teacher he asks refuses. He's a nice lad, but she's not in love. Thomas may have to seek a matchmaker's advice, though he never expected to need one. Sara Yoder is the nearest matchmaker and she's got a good success rate, and she wonders if her cousin Leah would suit. But Leah expects an older man, maybe a widower with family, while Thomas has his heart set on a merry lass his own age.
Leah even drives a car. Nothing fancy, just serviceable; she converted to the Mennonite ways upon her marriage. She has a store of memories of the Brazilian rainforest and village, but that's past and now she's considering returning to Amish traditions. I think this change to a more medieval lifestyle would be hard on a woman used to some conveniences. However Leah would have no social security safety net so I understand her wanting to return to her community. Sara decides to invite Leah to a social evening she's holding, where lots of eligible young people can mingle, including some from Virginia. This is the Amish social network.
I particularly enjoyed the look at organic vegetable farming, which we are told is a growing trend. Tending fields with compost and beehives, then picking produce without artificial chemicals, seems totally in line with Amish principles. Thomas is considering this farming but has to visit a going concern to learn. At the same time he uses some heavy machinery for digging. I had another chuckle when a couple are required to have a chaperone, but the only person not engaged in work is a grandmother. So Granny gets a day trip with ice-cream, which sounds like an excellent idea. The whole community is portrayed which is one of the great aspects of series books; the tale is really well grounded. Emma Miller is clearly having fun mixing and matching. I recommend A LOVE FOR LEAH for any reader who wants a book without strife. Each of her inspirational Amish romances reads better than the last.
SUMMARY
The Widow's Second Chance
Widow Leah Yoder married for love once. Now that she's come home to Seven Poplars, she wants a marriage of convenience that will provide a longed-for family without dishonoring the memory of her late husband. A steady, serious older man would be idealósomeone completely unlike handsome, fun-loving Thomas Stutzman. She and the aspiring organic farmer agree to court to prove that this time, the matchmaker has made a mistake! But as their friendship deepens, will Leah settle for what she thought she needed, or put fear aside for a second chance at happiness?
---
What do you think about this review?
Comments
No comments posted.

Registered users may leave comments.
Log in or register now!