"Diana Palmer is back in the game with this not to miss addition."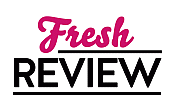 Reviewed by Mahvish Saeed
Posted May 16, 2017

Continuing the story from the DEFENDER, Meredith Grayling is sent to Wyoming to live in Ren Colter's ranch till the man contracted to kill her is caught. The ranch is supposed to be protected like a Fort Knox against outside threats but who will protect Merry from a man who hates women especially those his brother brings to the ranch. She has been sheltered and kept in prison like environment all her life. A man like Ren fascinates and scares her, yet she cannot help but fall in love with him.
Ren Colter is a hard, stubborn man set in his ways. Savage betrayal of his ex-fiancee has all but made him a staunch woman-hater especially since she was his brother's girlfriend before setting sights on him. He has hard time believing that his brother would have a purely platonic friendship with someone like Merry. Randall hiding the facts, of her background, their relationship and the real reason behind her needing protection, does not help matters. Will Meredith be able to win this proud rancher over or will the assassin get to her before she experiences what life is?
Finally! Finally we have a truly satisfying Diana Palmer novel. After the last couple of disappointments, I did not have high hopes for WYOMING BRAVE but with this one, Ms. Palmer reminded me why I love her characters so much. Ren Colter is one of her realistic heroes flawed heroes yet he is swoon-worthy. I just wish Ms. Palmer had shown and exploited a bit more of his military background and experience in catching the culprit, like she has done with her other heroes. Still, I loved him. Merry is a sweetheart with an affinity with wild animals. While she may not be as outspoken, ambitious like her sister, she is resilient and a survivor in her own way. Loved their connection and chemistry.
Overall, WYOMING BRAVE is a must read. Like her previous works, we got to visit most of our favourites from Jacobsville. WYOMING BRAVE also proved to me why I disliked Paul, Meredith's brother-in-law. Still not redeemed in my eyes. Sorry Ms. Palmer. But you did win me over with everyone else. Can't wait for who is next. And hopefully will see some more of JC Calhoun, cousin Mikey and the avengers etc. Hopefully with their own stories. For all lovers of Diana Palmer, do not miss this one out.
SUMMARY
The Wyoming men are back! In their quest for true love on the range, are these ranchers bold enough to open their hearts to the women under their protection?
Ren Colter may own an enormous ranch in Wyoming, but he scorns his wealth. He's closed himself off since his fiancée left him months ago, so he's shocked when he allows Meredith Grayling to stay with him. He tells himself it's only to protect the blonde beauty from a stalker, but Ren's alpha instincts soon kick in.
The last thing Merrie wants is a devastatingly handsome man like Ren lurking around her. He's too experienced, too appealing for her already shot nerves. What she needs is just to get away from it all: the man haunting her waking dreams and the one hunting her like an animal. But no woman escapes this Colter cowboy!
---
What do you think about this review?
Comments
No comments posted.

Registered users may leave comments.
Log in or register now!