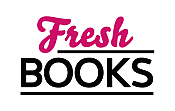 Summer Reads are HOT in July!
"A modern city is the setting for this British police procedural"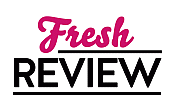 Reviewed by Clare O'Beara
Posted May 16, 2017

The latest case for Londoner DI Geraldine Steel involves a tawdry means of disposing of a body; dumped in a wheelie bin outside a charity shop. In DEADLY ALIBI the shop in Highgate High Street is quiet, until the staff make the gruesome discovery. DI Steel has personal problems; her mother died and she's had her first meeting with a twin sister who is a mirror image of herself, and not in a good way. Then she gets the call to attend the crime scene.
CCTV, a van on the street and DNA evidence all point at one person, the deceased's husband Chris Cordwell. But he reported her missing, and under questioning he admits an unorthodox alibi - he was having an affair with a married woman. No, he wasn't thinking of leaving his wife - and the other woman has a jealous husband. Now the police team needs to do further checking. Did the two prepare a story and co-ordinate movements? Or did someone unknown enter the picture? Geraldine, turning forty and single, muses on the nature of marriage and love.
We meet Louise Marshall, the other half of the duo; she is nervous of talking to the police, hoping her husband won't find out what she's been up to on his weekly nights out. Disturbingly her husband is already aware that she's been entertaining a male visitor, and he is stealthily determined to discover what is happening. By this point the reader is wondering whether Louise will be killed first by her husband or by a possible serial killer.
Readers of urban British police procedurals will find familiar elements, and the DI being a woman updates matters. Geraldine's sister Helena referring to the police as pigs is a shock to her system. For an inspector, she makes a serious error of judgement - more than one in my opinion. The men in her work team don't treat her as one of them. Unlike many procedurals I've read, Geraldine doesn't always bring an officer around with her to take notes; budget cuts, or different methods? The other characters are quite ordinary people, hairdressers and so on, while the scenery moves from office to mortuary to living rooms, not very touristy. An odd note is that nobody suggests tracing movements by mobile phone tracking. Leigh Russell has written a carefully composed series of twists into DEADLY ALIBI, so if a chiller is what you want, this might be a good one to - not quite relax with this evening.
SUMMARY
"A hand gripped her upper arm so suddenly it made her yelp. Biting her lower lip, she spun round, lashing out in terror. As she yanked her arm out of his grasp, her elbow hit the side of his chest. Struggling to cling on to her, he lost his footing. She staggered back and reached out, leaning one hand on the cold wall of the tunnel. Before she had recovered her balance he fell, arms flailing, eyes glaring wildly as he disappeared over the edge of the platform onto the rails below."
Geraldine Steel is plunged into a double murder investigation which threatens not only her career, but her life. When her previously unknown twin Helena turns up, her problems threaten to make Geraldine's life turn toxic in more ways than one.
---
What do you think about this review?
Comments
No comments posted.

Registered users may leave comments.
Log in or register now!