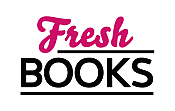 Fall in love with June books!
"An exquisitely written romance, and a richly detailed slice of Regency life"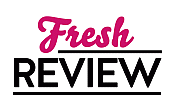 Reviewed by Monique Daoust
Posted May 15, 2017

Esmeralda Swift is the administrator of Miss Fortescue's Employment Agency, which supplies chaperones, governess, tutors and nurses. Esmeralda has never been a chaperone, and when the duke of Griffin notices the agency while walking down the street, he decides to drop in. He needs a chaperone for his sisters for the Season, and when he hears Esmeralda talking to one of her employees, he knows that Esmeralda is the one he will hire. He expected a much older and plainer lady: Esmeralda is beautiful, if a bit dowdy, and always dressed in grey. Esmeralda, who never loses her cool, is rather flummoxed at seeing the duke, any duke actually. Especially as he is the most handsome man she has ever seen. She adamantly refuses to take the position, she makes ridiculous demands which she knows Griffin will decline, but the duke will not bow down; no one else will do. He and two of his friends, the Rakes of St. James, also dukes, got into mischief many years ago, and it seems that someone has decided that Lady Vera and Lady Sara -- Griffin's twin sisters -- will pay for his past transgressions. Griffin is not a saint, he has mended his ways, and he will do everything in his power to protect his sisters. If only he weren't so attracted to the lovely Miss Swift!
The characters are well fleshed-out and sympathetic, and there are quite a few principals: Esmeralda, Griffin, Vera and Sara, and Esmeralda's twelve year-old sister Josephine, as well as her dog Napoleon, whose name causes quite a stir, as you can imagine. At first, Griffin and Esmeralda butt heads, neither will budge, and it is very entertaining banter indeed! The dialogues are excellent overall, and my favourite exchanges involved Madame Donceux, a modiste, whose accent and tone were so well written, and this without butchering any French words, that I could hear her voice and intonation. Griffin is arrogant, as befitting a duke, but he's not unpleasant; it's the way he is. He is however charming and charismatic, and Esmeralda is more than a match for him. Esmeralda is also a wonderful character; she is very proper, but doesn't hesitate to put the duke in his place, even if she does surprise herself doing so. She doesn't like aristocrats, which is understandable when one looks at her family, but Griffin is truly irresistible, even when he's acting most entitled.
Readers who thrive on fast-paced action and sex scenes might not enjoy LAST NIGHT WITH THE DUKE so much, as it is a character-based and mostly clean romance. There is a lot of sexual tension, and this made the romance more believable to me, it never felt anachronistic. LAST NIGHT WITH THE DUKE is not the type of romance I would have expected to enjoy so much, but I did, and I believe it's due to the exquisite prose, the superb dialogues, the richness of the characters, and that everything felt authentic. I cannot wait to read about the other two Rakes of St. James, whose stories I know will be just as delightful!
SUMMARY
The Duke of Griffin has never lived down his reputation as one of the Rakes of St. James. Now rumors are swirling that his twin sisters may bear the brunt of his past follies. Hiring a competent chaperone is the only thing Griffin has on his mind--until he meets the lovely and intriguing Miss Esmeralda Swift. In ways he could never have expected, she arouses more than just his curiosity.
Esmeralda Swift considered herself too sensible to ever fall for a scoundrel, but that was before she met the irresistibly seductive Duke of Griffin. His employment offer proves too tempting for her to resist. She canít afford to be distracted by his devilish charms because the stakes are so high for his sistersí debut Season. . .unless one of Londonís most notorious rakes has had a change of heart and is ready to make Esmeralda his bride?
---
What do you think about this review?
Comments
No comments posted.

Registered users may leave comments.
Log in or register now!