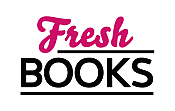 Summer Reads are HOT in July!
"Get a hold of this!"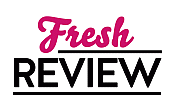 Reviewed by Monique Daoust
Posted May 15, 2017

Suspense | Thriller Police Procedural
Agent Virgil Flowers and his girlfriend Frankie Nobles were just about to get frisky, when Frankie's sister Sparkle (née Wanda) drops in. Sparkle is doing her PhD dissertation on seasonal migrant workers at Castro's Canning Factory, where not everything is kosher. Not much later, Virgil gets a phone call from his Bureau of Criminal Apprehension boss that two Amur tigers, an endangered species, have been stolen from the Minnesota Zoo, and they need to be brought back alive asap. How hard could it be to find two large felines in a small suburban town. Plenty hard, it turns out.
The latest Virgil Flowers book, ESCAPE CLAUSE, will naturally delight fans of the series, but it might also appeal to Carl Hiaasen's faithful readers, as Virgil's case leans on the demented side of things, thanks to a charismatic and entirely revolting villain. ESCAPE CLAUSE possesses a touch of surrealism in the person of one of the bumbling fools who kidnap the tigers. They're all in for the money, but it's the Xanax-popping sociopath who nearly steals Virgil's thunder. The bad guy's chemical- addled brain provides definite entertainment, if often of the stomach-churning variety. ESCAPE CLAUSE is on one hand a pretty straightforward and realistic police procedural, while on the other a gory nightmare. Mr. Sandford's vivid descriptions establish an environment that seems so real, and at times so dramatically clear, that I felt a bit sick to my stomach. The kidnappers might be somewhat clueless, but the leader is alarmingly scary. There are some rather graphic and grisly scenes that some readers might not wish to experience; I was a bit taken aback myself, but what a fascinating portrait of a sociopath!
The search for the missing tigers becomes a real nightmare for Virgil as he has to sift through quacks, who supposedly practice traditional medicine, a blood- thirsty animal activist who has some dangerous enemies, and Sparkle's activities add to the confusing investigation. As always, we find John Sandford's snappy dialogues, a complex plot that unfolds smoothly, and while the pace is brisk, it takes a while for Virgil to find his way out of the maze of clues he's faced with. I'm not entirely sure why the author included Sparkle's side story, other than to add to the myriad players on the scene. The main villain though is an extraordinary creation: the efficient psychopath who slowly unravels is morbidly engrossing. I had figured out part of the ending, but not the very clever how. I really liked one of the characters so much, policewoman Catrin Mattsson, that I would like to see her feature more prominently. ESCAPE CLAUSE is riveting, chilling, and at times, let's be blunt: gross, but definitely never boring!
SUMMARY
Whenever you hear the sky rumble, that usually means a storm. In Virgil Flowers' case, make that two. The exceptional new thriller from the writer whose books are "pure reading pleasure" (Booklist)
The first storm comes from, of all places, the Minnesota zoo. Two large, and very rare, Amur tigers have vanished from their cage, and authorities are worried sick that they've been stolen for their body parts. Traditional Chinese medicine prizes those parts for home remedies, and people will do extreme things to get what they need. Some of them are a great deal more extreme than others -- as Vi Virgil is about to find out.
Then there's the home front. Virgil's relationship with his girlfriend Frankie has been getting kind of serious, but when Frankie's sister Sparkle moves in for the summer, the situation gets a lot more complicated. For one thing, her research into migrant workers is about to bring her up against some very violent people who emphatically do not want to be researched. For another...she thinks Virgil's k kind of cute.
"You mess around with Sparkle," Frankie told Virgil, "you could get yourself stabbed."
"She carries a knife?"
"No, but I do."
Forget a storm – this one's a tornado.
---
What do you think about this review?
Comments
No comments posted.

Registered users may leave comments.
Log in or register now!