"No one is what they appear to be in Rockton...."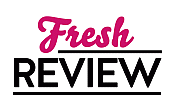 Reviewed by Debbie Wiley
Posted May 15, 2017

Thriller Police Procedural | Suspense
The town of Rockton stays out of sight, a tiny enclave hidden in the forest where those who need to hide can remain safe from prying eyes. Casey Duncan has found an unexpected home in Rockton (see CITY OF THE LOST for more details) but she never expected she would need to utilize her skills as a homicide detective too. Casey and her fellow deputy, Will Anders, are chasing missing resident, Shawn Sutherland, when a blizzard strikes. Forced to take shelter in a cave, they hear crying noises that lead them to a woman. Nicole has been missing for over a year from Rockton and it was presumed that she was dead or had joined up with the settlers or the hostiles. Instead, someone has been holding her hostage all this time. Casey, Will, and Sheriff Eric Dalton are determined to uncover the culprit, no matter where the trail leads.
A DARKNESS ABSOLUTE is the second book in the Casey Duncan series and I'm officially hooked! If you haven't read CITY OF THE LOST, stop what you are doing right now and read it immediately. A DARKNESS ABSOLUTE follows up on some of the relationships from CITY OF THE LOST so it's better appreciated if you've read both books. Besides, you don't want to miss one moment of the Casey Duncan series as this is one heck of a read!
I love the isolation and remoteness of Rockton as Kelley Armstrong does a phenomenal job at crafting an eerie atmosphere. The tensions between the Rockton residents, the settlers, and the hostiles is emerging even further and I can't wait to see how this continues to evolve. I also like that we are starting to see the politics underlying the town, particularly those surrounding Val Zapata and the council. Kelley Armstrong answers some of our questions but those answers only open the door to even more questions as nothing in Rockton is exactly as it seems.
However, it is the characters and their mysterious, even dangerous, backgrounds that makes the Casey Duncan series so intense! A DARKNESS ABSOLUTE has us questioning everyone, as the assault on Nicole has been both long and brutal. Who was around long enough to commit such atrocities? Kelley Armstrong leads us off in various directions as we begin to see the darkness that lurks beneath the surface of each one of the residents. And oooo, I can't wait to see what further books will have in store for us!
Nicole may just be one of my new favorite characters too. Her strength in the face of such horrific adversity is amazing to behold. I love that Kelley Armstrong doesn't reduce Nicole to nothing more than a repository for the horrors she has faced but instead shows her as a woman emerging from an unthinkable nightmare.
A DARKNESS ABSOLUTE is a masterfully written story of suspense and intrigue. Kelley Armstrong keeps readers guessing even as we sense the danger lurking outside the door. If you love dark thrillers, then A DARKNESS ABSOLUTE is a must read!
SUMMARY
When experienced homicide detective Casey Duncan first moved to the secret town of Rockton, she expected a safe haven for people like her, people running from their past misdeeds and past lives. She knew living in Rockton meant living off-the-grid completely: no cell phones, no Internet, no mail, very little electricity, and no way of getting in or out without the town council's approval. What she didn't expect is that Rockton comes with its own set of secrets and dangers.
Now, in A Darkness Absolute, Casey and her fellow Rockton sheriff's deputy Will chase a cabin-fevered resident into the woods, where they are stranded in a blizzard. Taking shelter in a cave, they discover a former resident who's been held captive for over a year. When the bodies of two other women turn up, Casey and her colleagues must find out if it's an outsider behind the killings or if the answer is more complicated than that...before another victim goes missing.
Casey Duncan returns in another heart-racing thriller from #1 New York Times bestselling author Kelley Armstrong.
---
What do you think about this review?
Comments
No comments posted.

Registered users may leave comments.
Log in or register now!